Apollo
Harley, Appollo and Hermes went home together on September 2, 2023.
Hello there! My name is Apollo and I am all boy! There is nothing that I like better than a good romp, unless it's a tumble. Me and my twin brother (Hermes) love to wrestle and play and have a great time! We were rescued from the streets and now that we are safe, we are taking full advantage of all that life has to offer in our foster home. I love to climb and chase but when I am played out, I also enjoy a good snuggle with my foster mom.
Hermes and I have talked about it when the house is quiet, and we would be happy to go as a pair seeing as how we get along great and are like two peas in a pod (or so our foster mommy says). But we are also ready to go our separate ways if that is what fate has in store for us. The only thing we ask is that we be paired with another cat who is young and playful. Neither one of us wants to be on our own — we have so much energy that we really need both a human friend AND a kitty playmate or two who will keep us active and mentally stimulated.
So if you are looking for someone to liven up your life, and can imagine having a couple of goofballs tumbling round your house chasing after feather boas and laser lights, then come on over to meet us! Once you see how adorable we are, we just know that you will fall in love with us and want to have us around to lighten your days with laughter plenty of kitty antics.
Note: Apollo and Hermes' foster mommy says these two adorable kitties look so much alike that she can't tell them apart in the pictures! So we've posted pictures of both of them.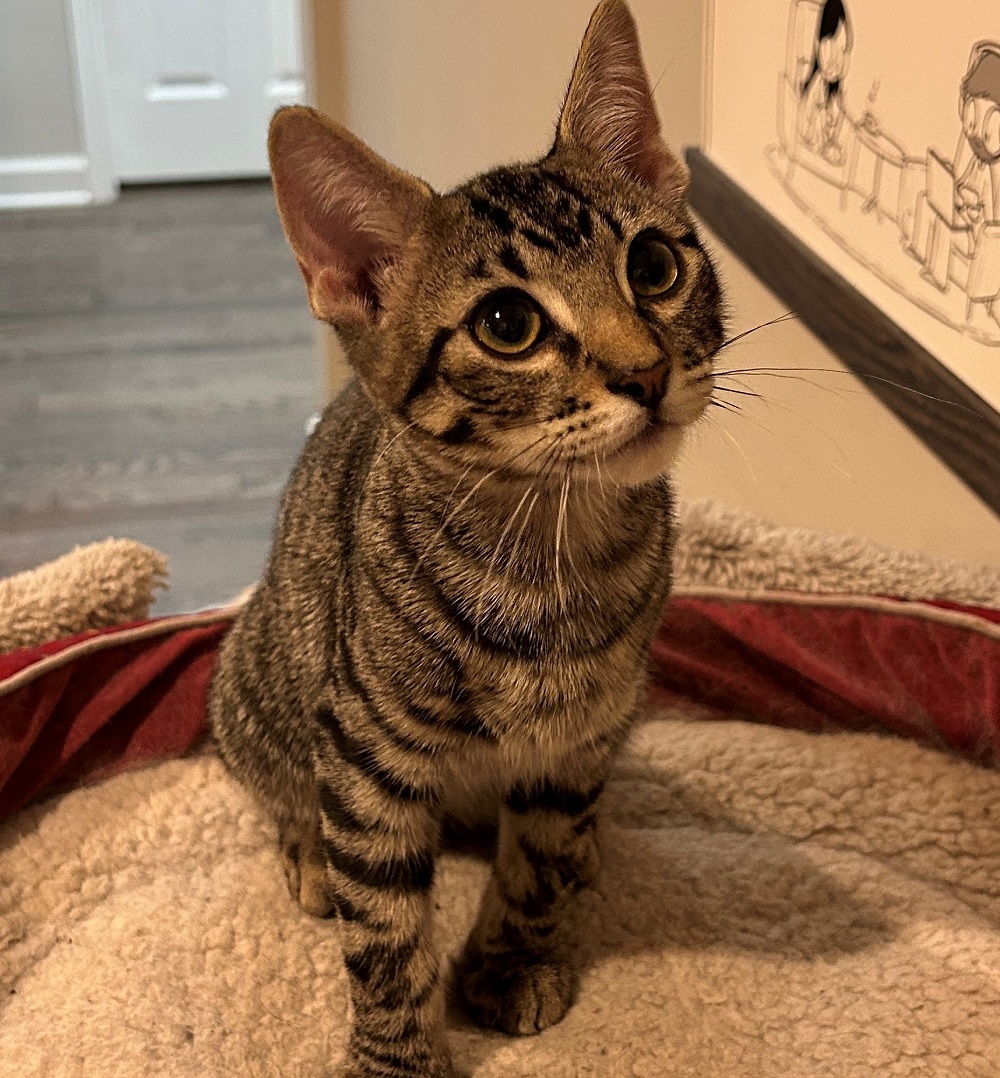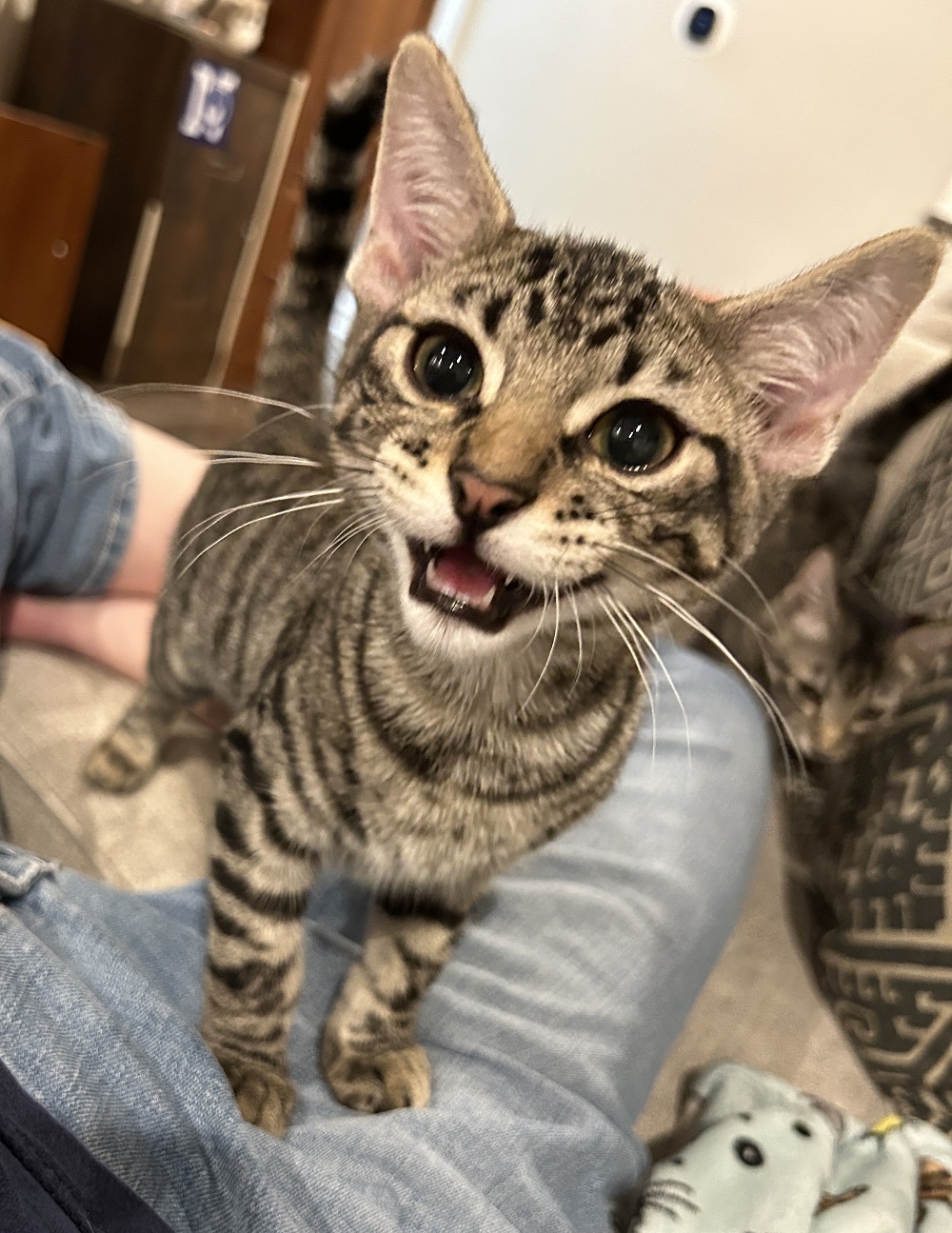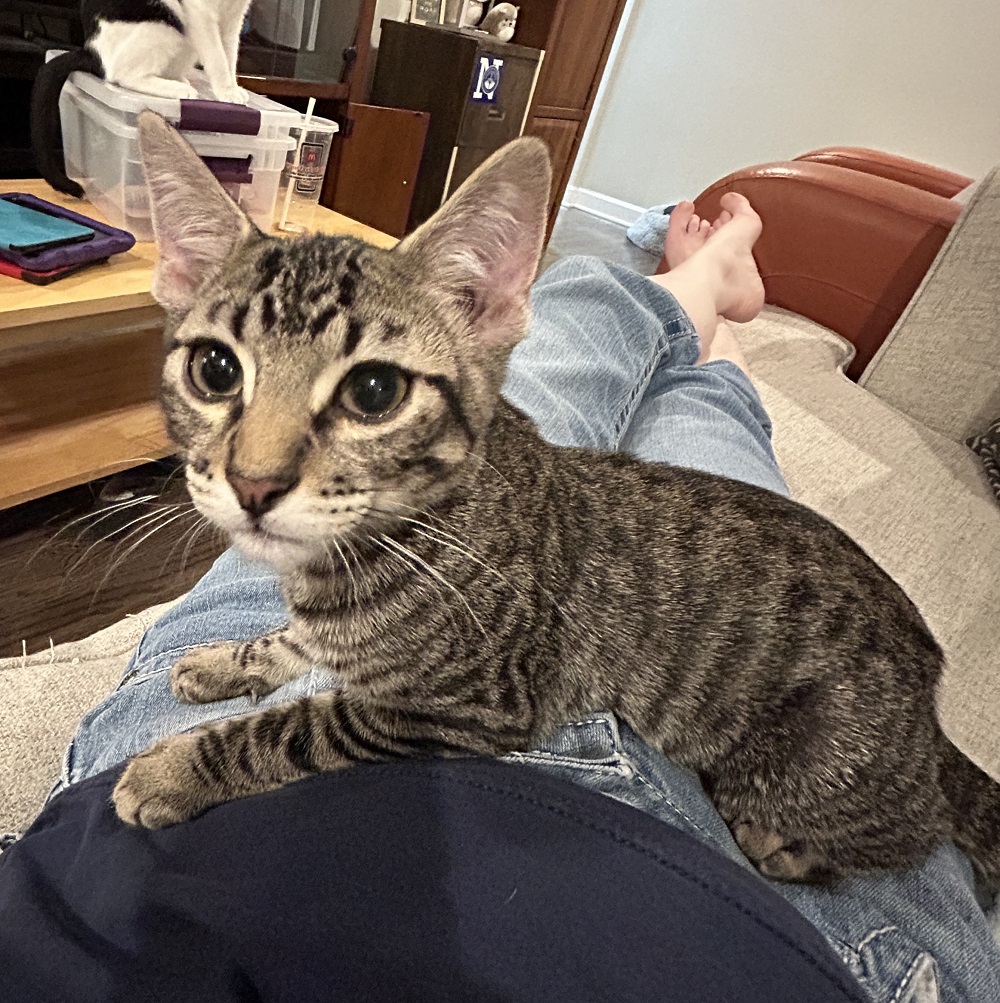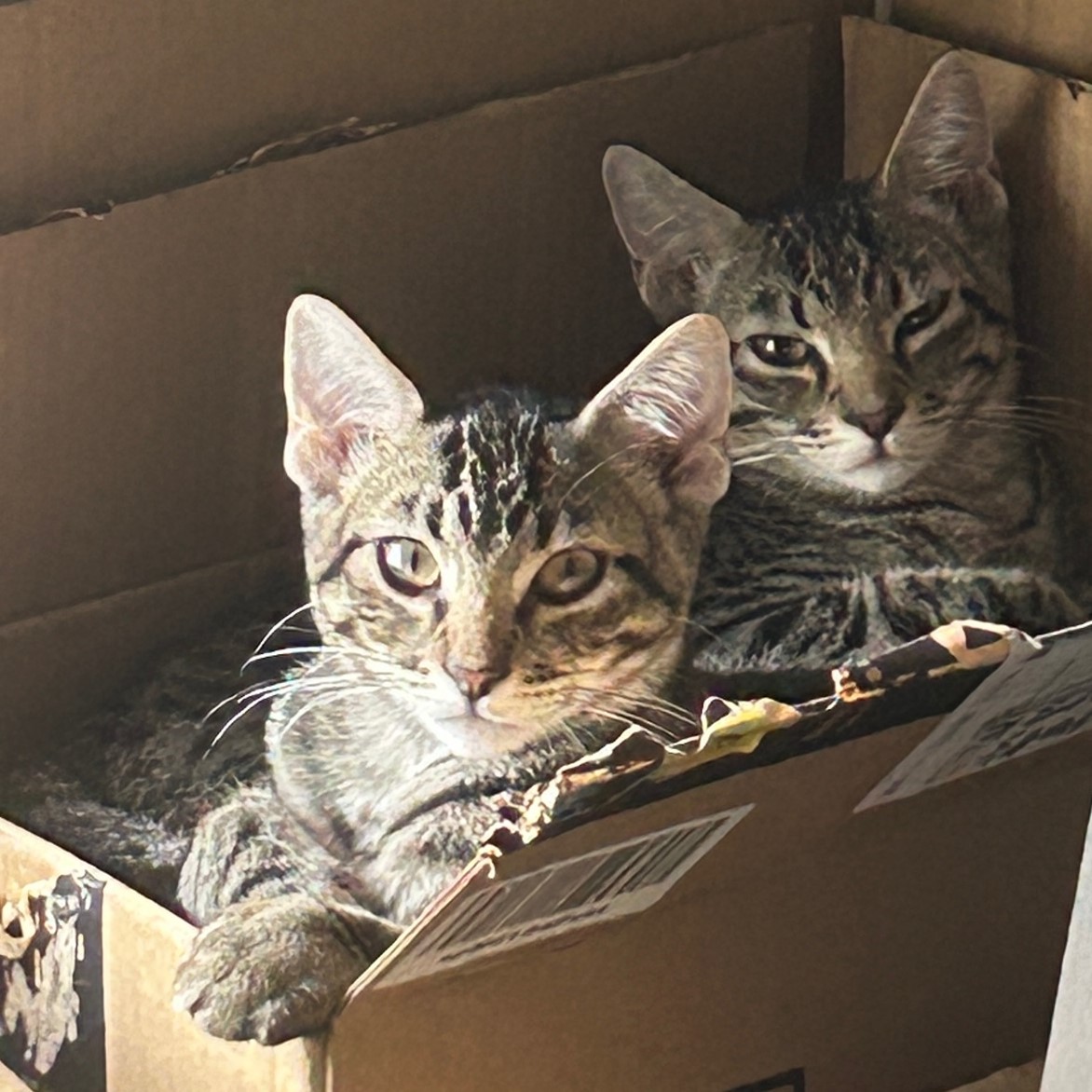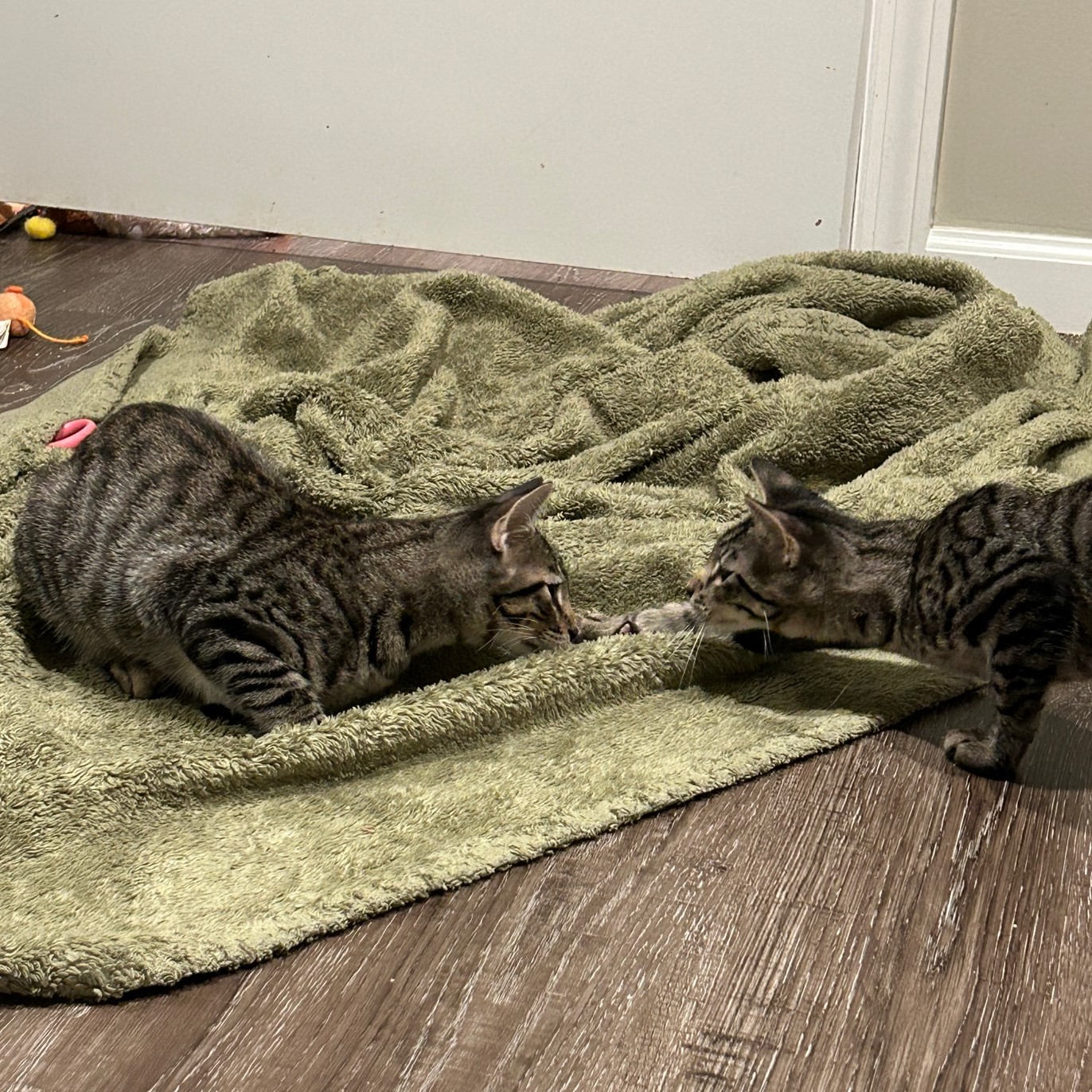 View photos of Apollo
Male
5 months old
Brown tabby short hair