Chocolate Sundae
Hi! I'm Chocolate Sundae. I got my name because I look like a bowl of vanilla ice cream with chocolate sauce poured on the top! Isn't that great? And did you notice that I have the cutest black spot on my little pink nose? I'm not vain or anything, but I do think I am stunningly beautiful!
I came to the shelter in March, but it was pretty scary because things were busy and new and I was a but shy. So one of the kind volunteers took me home for a little bit and I'm doing much better now! I enjoy sitting in the windowsill getting some sun and I like to play. I don't like to be picked up … rather have my feet on the ground and be able to leave if I have a mind to … but at the same time, I really start purring when my foster mom pets me! You see, I'm still a little shy and still learning to trust people, but we're working on it and my foster mom says I'm getting better all the time!
Oh, and there's another cat here … he's a boy and I'm not so sure about him. I hiss at him when he comes around and we're not friends right now, but he is a bit of an oaf, always coming into my room to get a bite of my food! What's a girl to do with a guy like that?
My foster mom thinks that I'd be good with a patient family who wants a cat that likes to play but also be a strong independent female! If that describes you, then please complete the application and ask to meet me! I'm just waiting for the right person to fall in love with!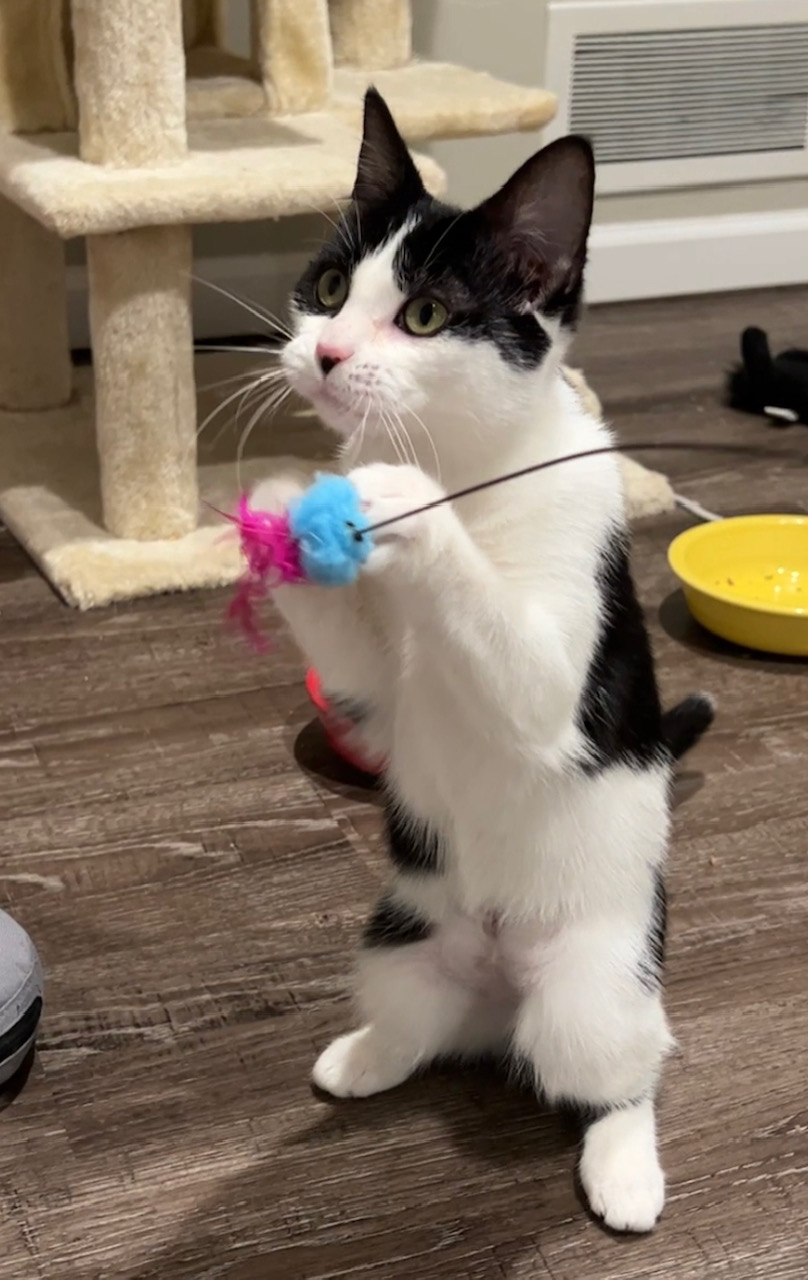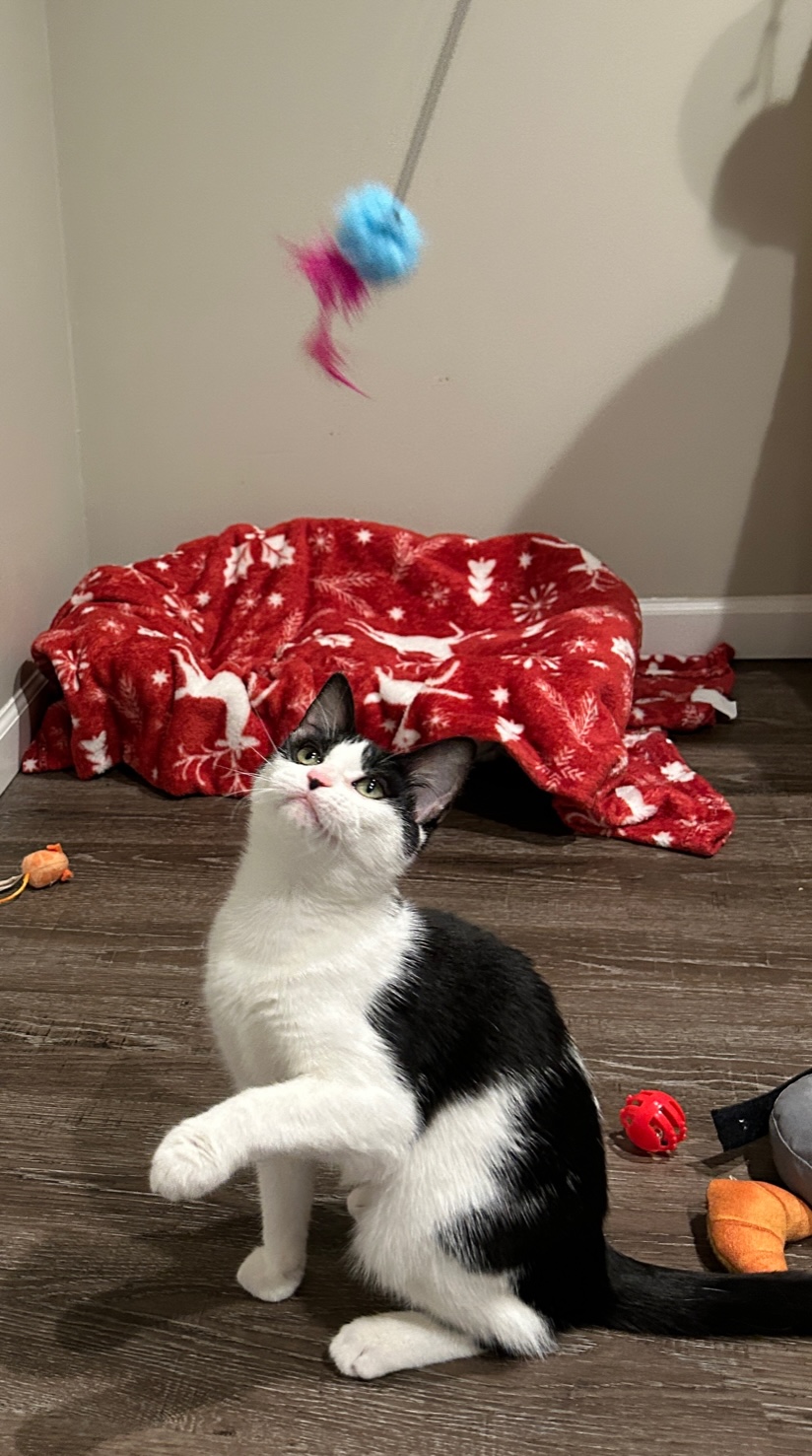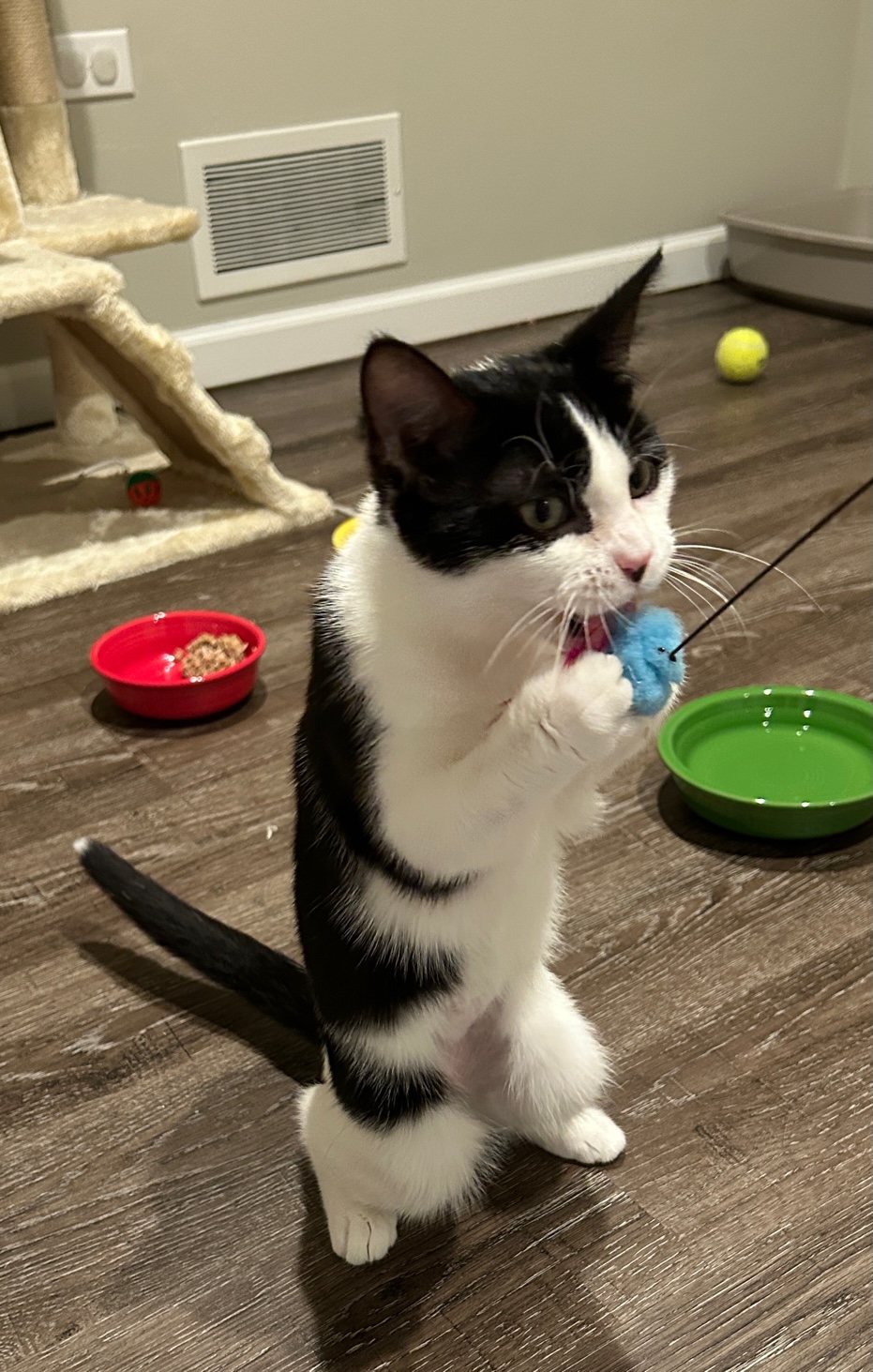 View photos of Chocolate Sundae
Female
10 months old
Black and white short hair