Coco
Fitch and Coco went home together to their new family on July 24, 2023.
My name is Coco and I am a sweet beautiful delicate Egyptian queen with the most beautiful tail and markings and soft fur. I have the most gentle soul and love to take long naps on the bed and look out the window. My foster family says I'm an absolute doll. While I often can still be a little shy and back away from being pet, I often seek out my foster mom while she's on the computer so she will give me lots of pets! I enjoy playing and will leap around like a graceful gazelle. I can also hold my own when playing with my foster brother. I'm a little slow to adjust to new environments but I am definitely a curious girl. I let my foster mom pick me up but I'm still not sure how I feel about being held and cuddled for a long time. I think eventually I'll love to cuddle up on the couch or nearby and watch some TV with you!
I do have a little foster brother named Fitch. He can play a little rough with me sometimes, but he needs me and I love and look out for him. If you could consider adopting us both I know he'd be so happy!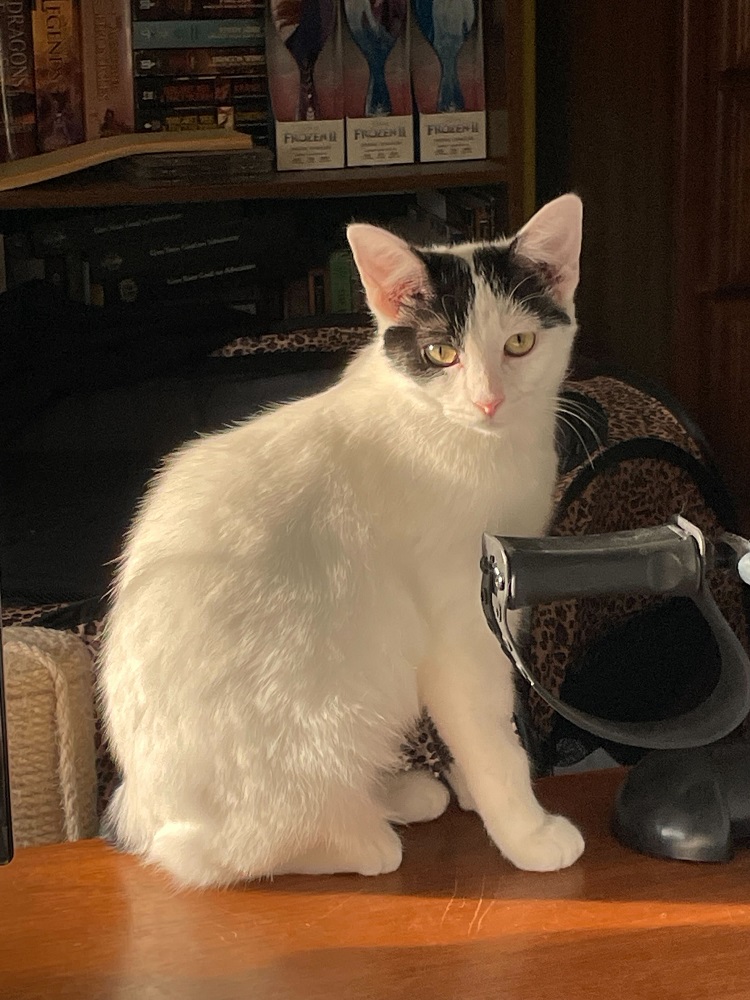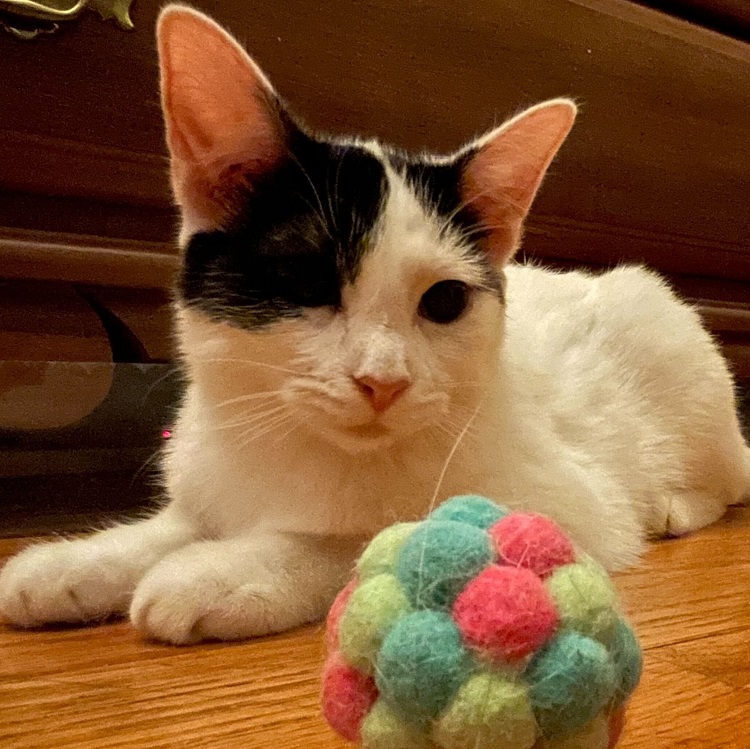 And here I am with my foster brother Fitch …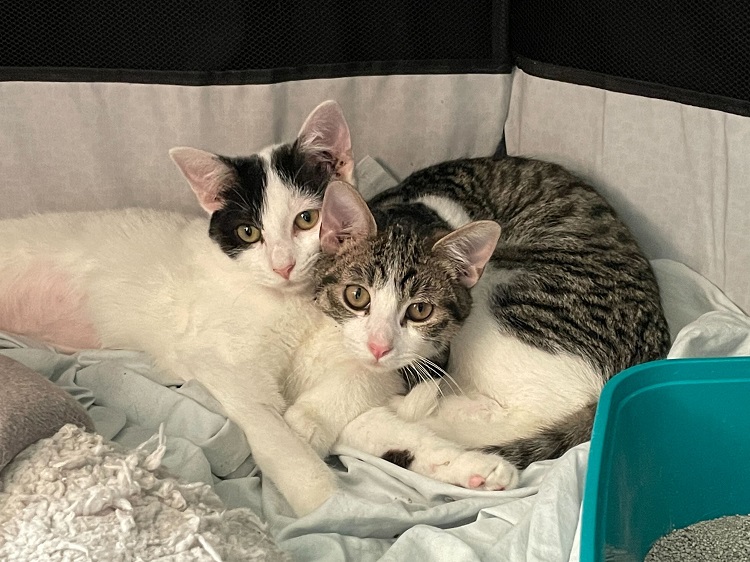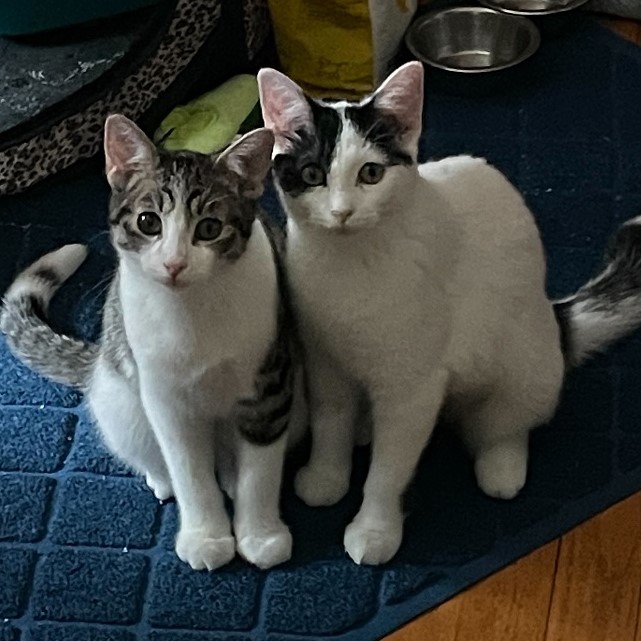 View photos of Coco
Female
9 months old
Gray and white tabby short hair