Colin
Colin went home with his new family on Jan 4, 2023.
My name is Colin and I am a lover and a gentle giant! I absolutely love cuddling, getting scratches on my head and lots of pets. I enjoy resting on the top of my cat tree or the window. I have a cute little chirp meow and I'm a purring machine. 
We don't know what happened to me before I came to Cat Guardians, but I was left with a broken paw and it didn't heal properly. Even though I'm still a young lad, due to my paw, I have arthritis and need a medicine added to my food. Sometimes when I stand, you'll see I lift up my paw to take off the pressure. 
I would love to go to a forever home where I'm the only kitty and I get lots of attention.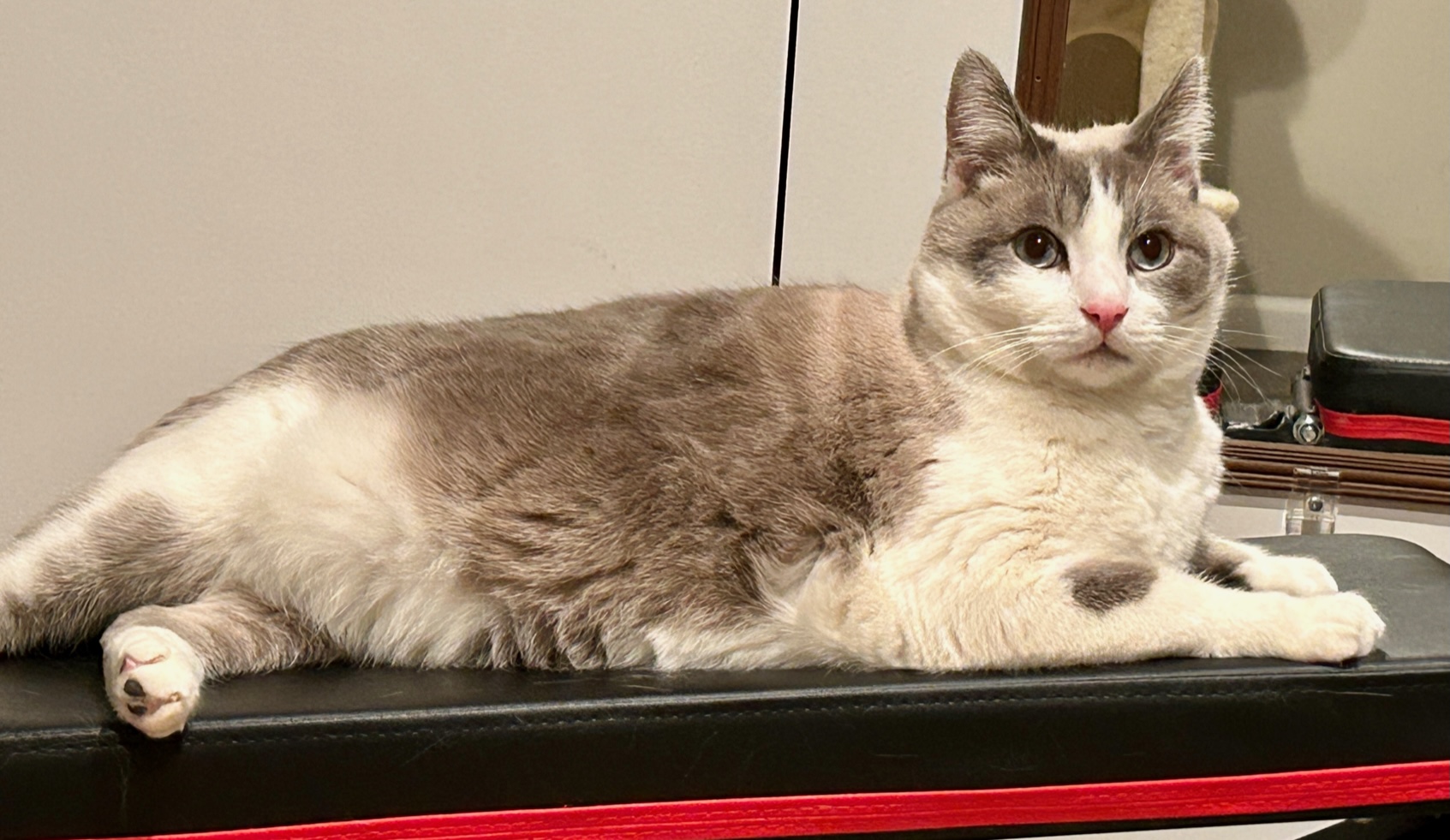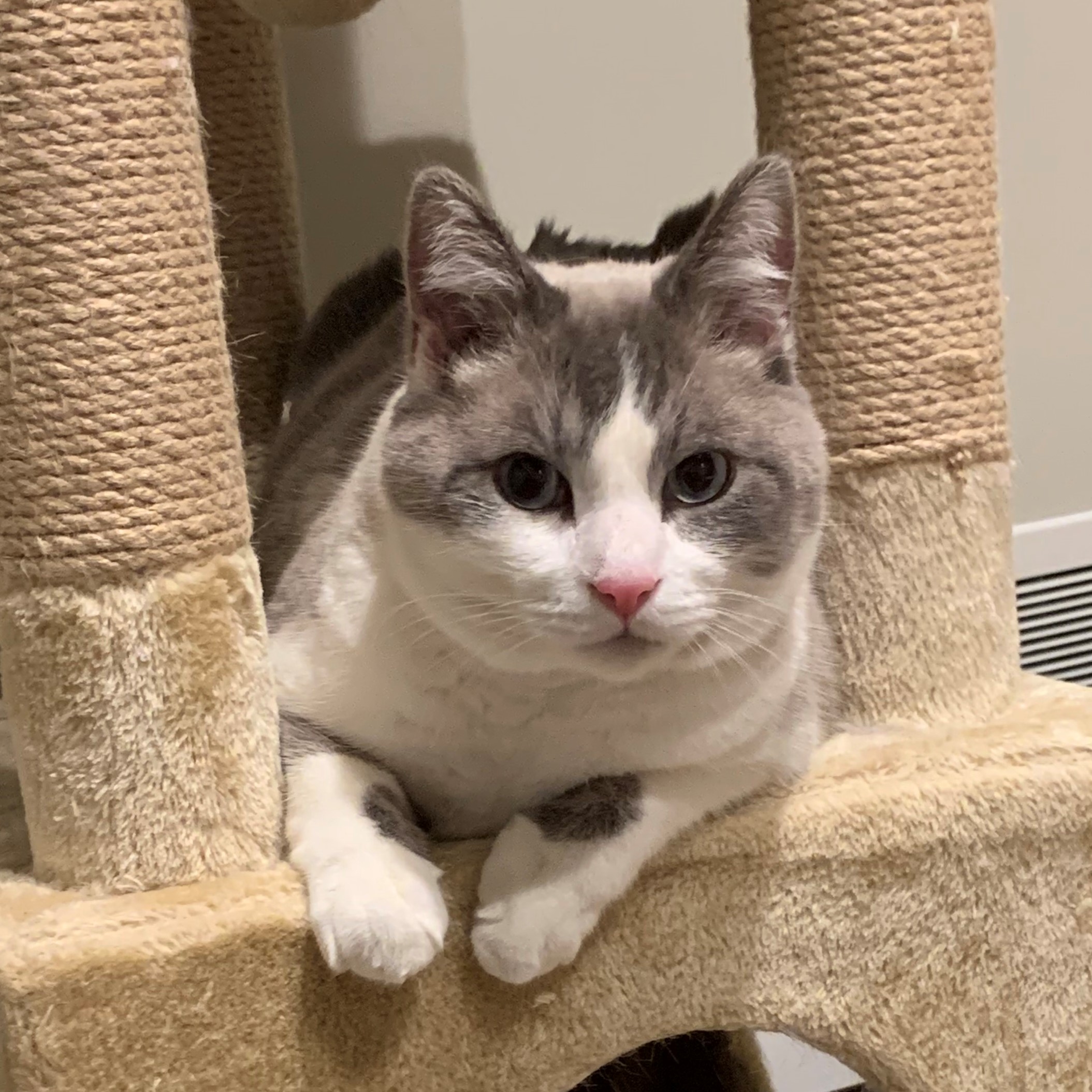 View photos of Colin
Male
5 years old
Gray and white short hair