Fitch
Fitch and Coco went home together to their new family on July 24, 2023.
Hi! I'm Fitch! I am a very sweet boy full of spunk and energy. If you are looking for a snuggle bug to cuddle with you on the couch, I'm probably not your guy. I absolutely love to play and would love to make sure I've got other animals friends to wrestle with in my forever home. I have to be honest, I'm still very wary of humans. I'll come right up to you and sniff your hand, sit near you, and even lay on your feet on top of the covers while you try to nap! My foster mom says I'm a "treat gremlin" because I'll eat treats out of her hand and anywhere I can get them. I just really don't like to be pet or handled. I'm getting a little better especially with very slow gentle pets, but I'm still really uncertain. I'm very comfortable sprawling out on the bed or exposing my belly when I'm grabbing for a ribbon but I'll back away if you try to pet me. If you are patient with me I think someday I'll be ready for physical affection but right now I'm just a little shy. Do you have room in your heart to take in a fun loving boy like me?
Also, I absolutely adore my beautiful big foster sister Coco. She looks out for me and grooms me and helps me feel brave. I'd be so happy if you'd consider adopting us together!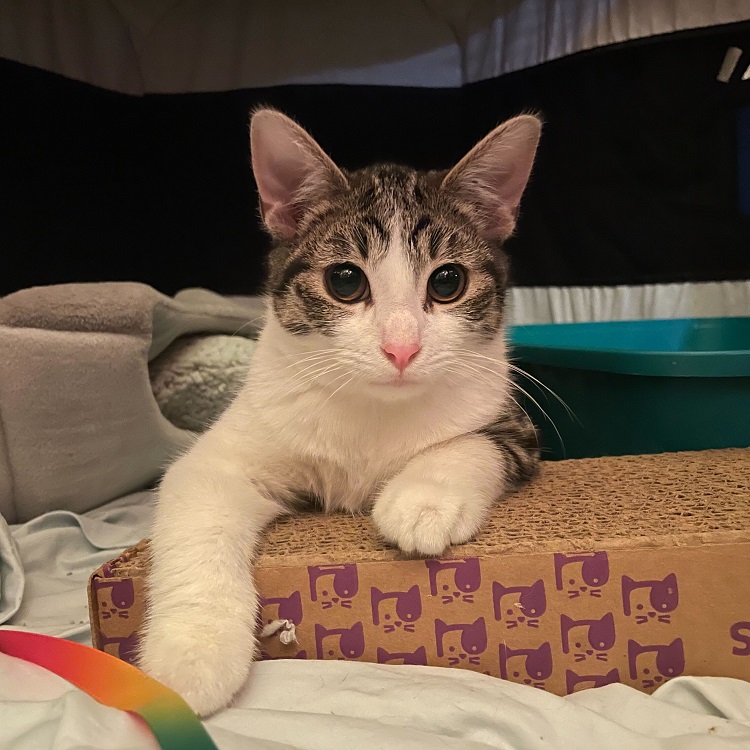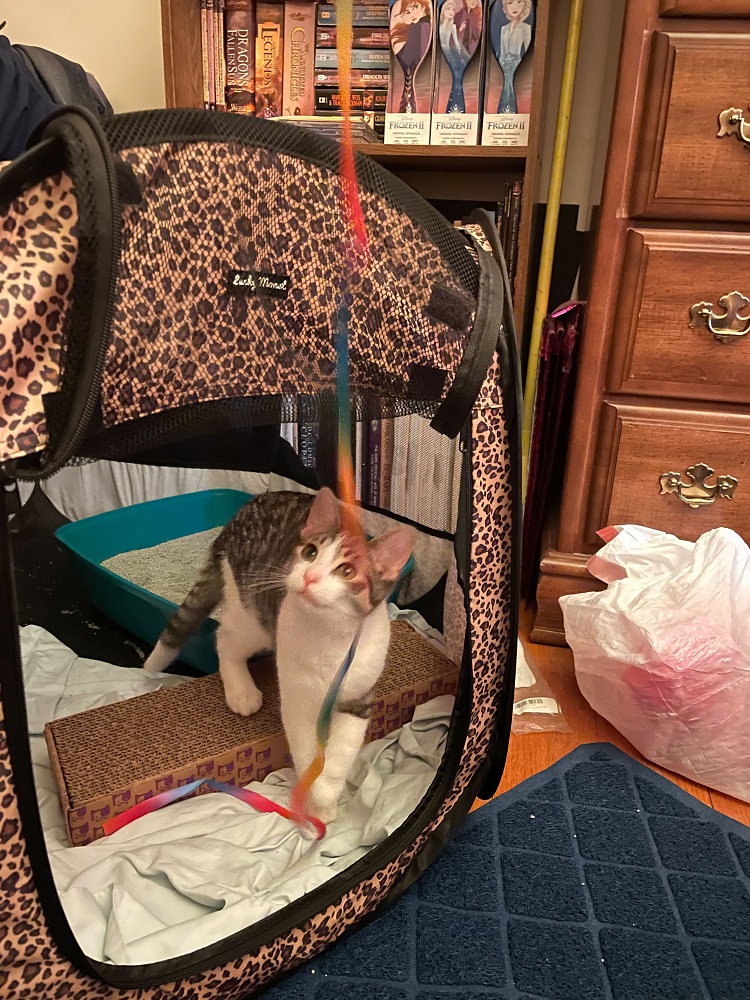 Here I am with my foster sister Coco …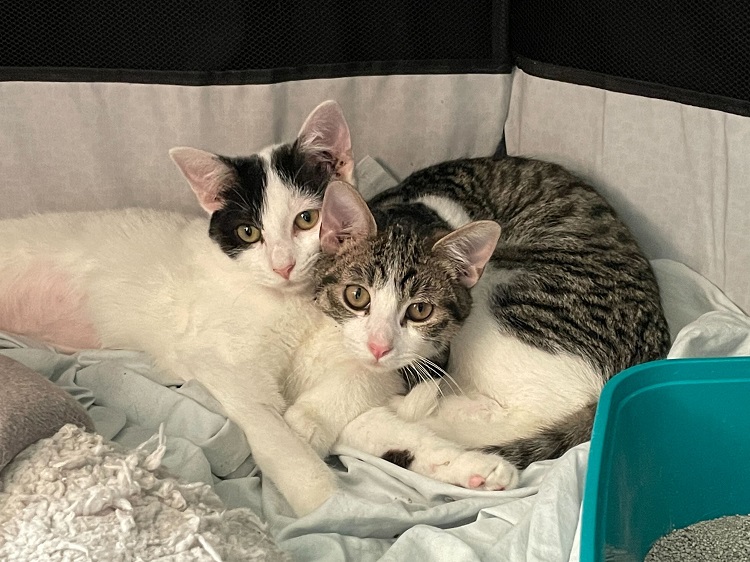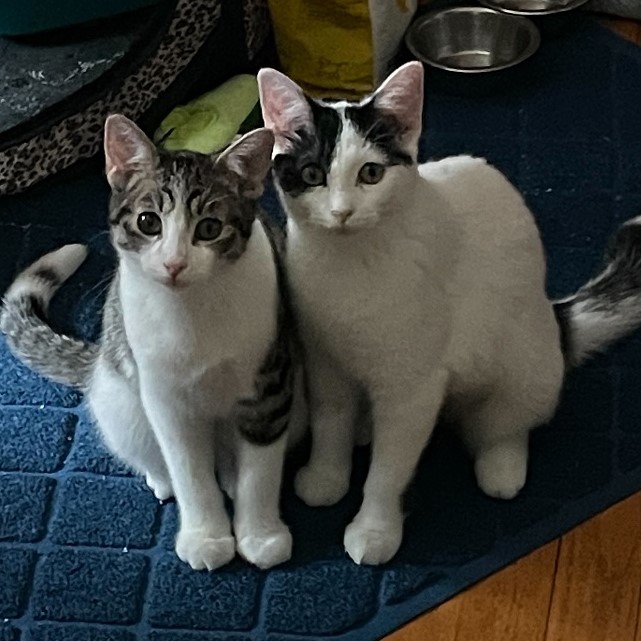 View photos of Fitch
Male
11 months old
Brown and white tabby short hair