Gisele
Hello, my name is Gisele and I was adopted from Cat Guardians seven years ago. My mommy and daddy loved me and I loved them right back. You see, I am a real people cat! I loved being where they were, watching what they were doing, rubbing on their legs and getting ear scratches in return. But that's all changed now. After daddy died, mommy wasn't able to keep me by herself and so she did the right thing and brought me back here.
It's been hard to come back. I miss my family and while the volunteers here are taking wonderful care of me, I spend a lot of time looking out the window and waiting for someone to visit me. I also am not comfortable around other cats, so for now I've been staying in a large cage where I don't have to interact with so many of them at once.
The kind people here say that I have a problem with my thyroid that means I need to take a pill every day. That's ok with me, because it makes me feel special when I get a treat every day that the regular muggles don't get. And if there's a pill hidden in that treat, well, that's fine because it is making me feel much better.
The thing is, I'd really like to get out of here and back into a home where I can thrive and be happy again. I still have so much love to give! I know there are people who wait so they can adopt special ladies like me. If you think maybe you are that person, please submit an application and then come and meet me. I can't wait to meet you!

These pictures were taken the last time Gisele was at Cat Guardians. She's older today, and a bit thinner from her thyroid condition, but just as beautiful!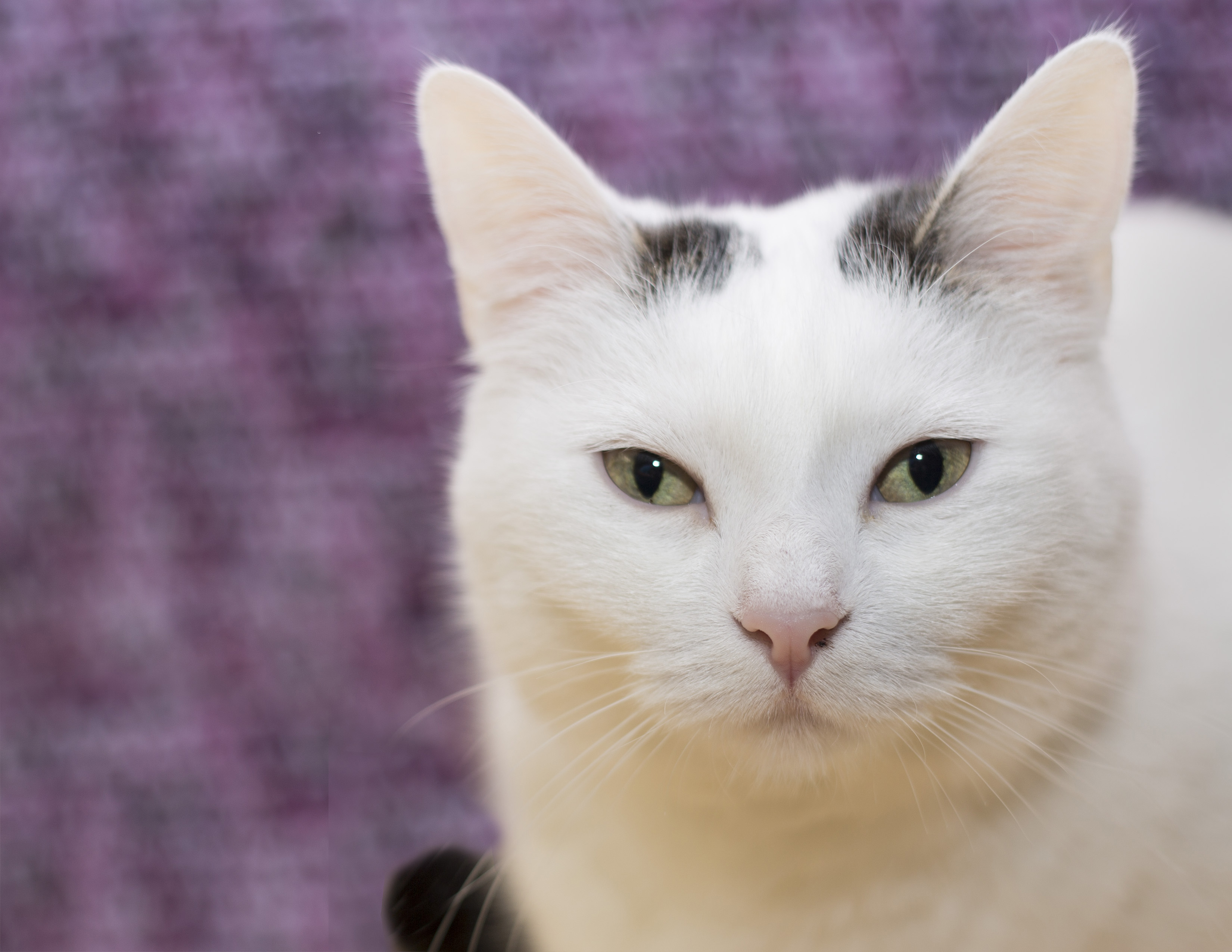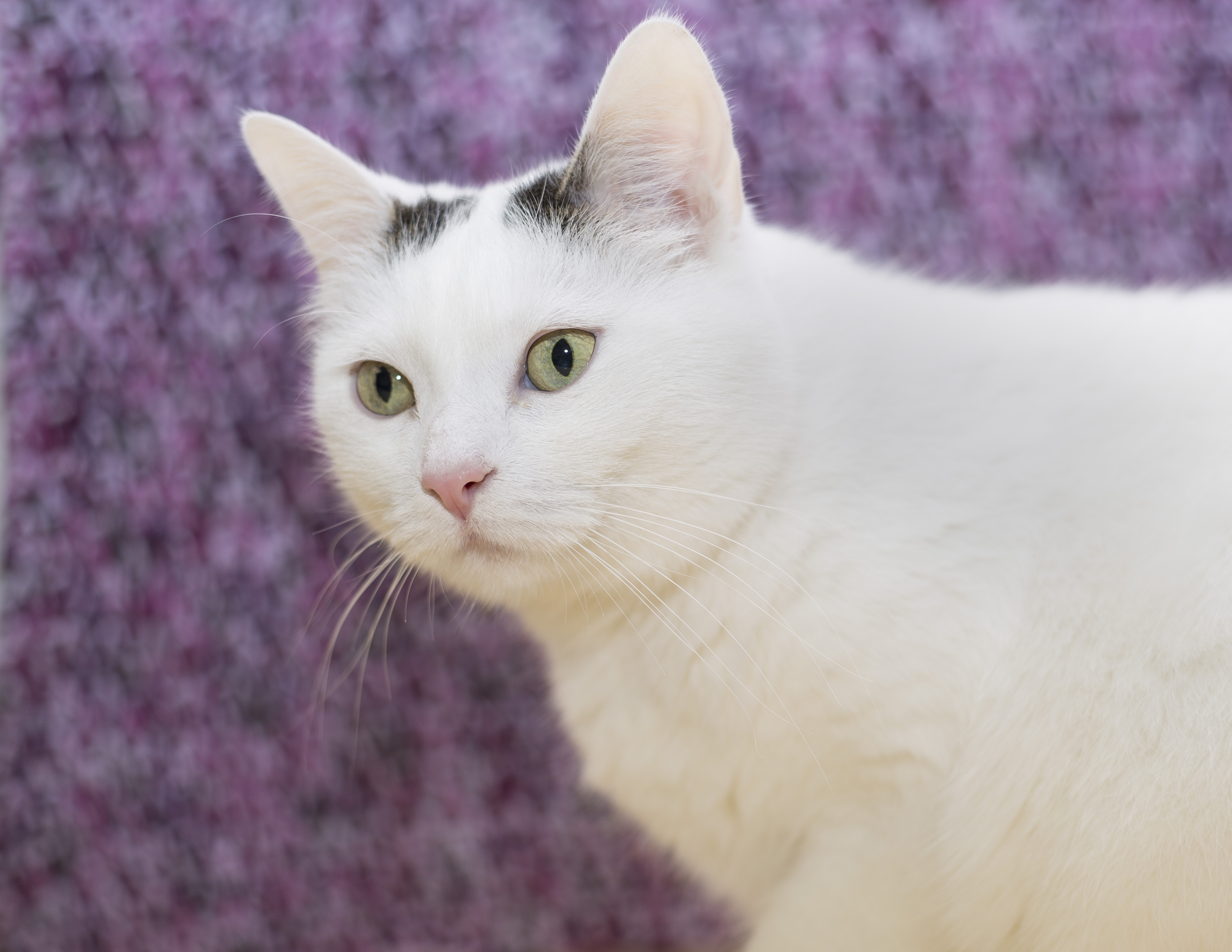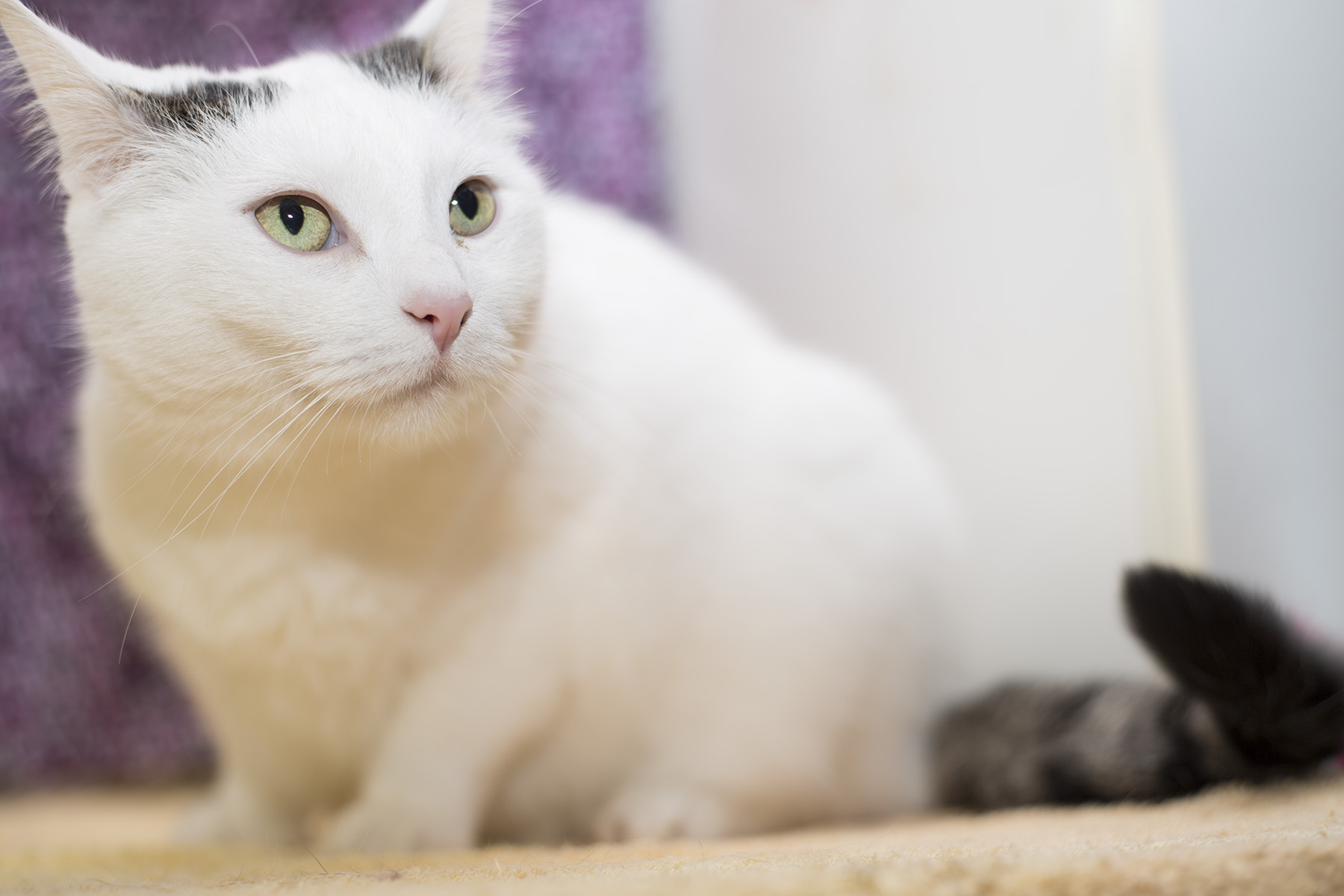 View photos of Gisele
Female
9 years old
White short hair
Front paw declawed