Godiva
Hi there! My name is Godiva and I am a gorgeous grey tabby. I am part of the "Designer Cats" group. People assume that Fitch is my son, but I'm keeping mum on that. I'm a firm believer that having a few secrets is essential when you are as beautiful as I am. In order to protect my mysterious persona around the shelter, I am also keeping my distance from the people here. If you visit, you'll see me around, but don't try to get too close! That makes me uncomfortable and I'll quickly move away.
The volunteers here are very kind and are being quite patient with me. Maybe in time I'll learn to trust people a bit more … but for now I'm focused on hanging out with my kitty friends and watching the people from a safe distance.
While I'm not ready for pets yet, I would welcome a few sponsors … just to remind me that I am loved and people out there are rooting for me! If you would like to sponsor me, please visit Sponsor a Shelter Cat for more information.
And thank you! I've heard wonderful things about the Cat Guardian supporters from the other cats here and it's wonderful to know that so many folks want to do whatever they can to help us live our best lives … whether that be in an adopted home or here at the shelter!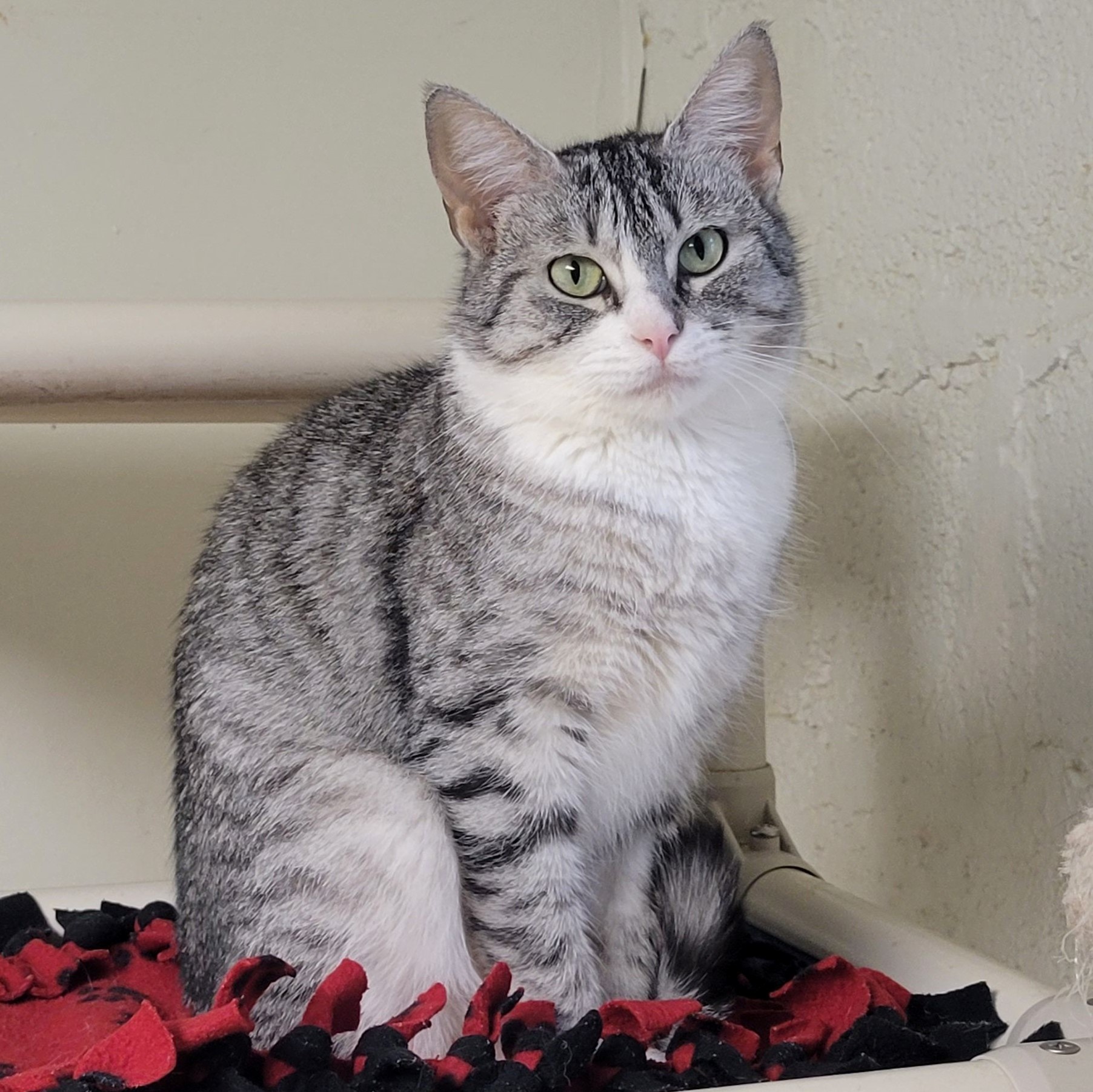 View photos of Godiva
2 years old
Gray tabby short hair