Godiva
Hi there! My name is Godiva and I am a gorgeous grey tabby who came as part of the "Designer Kitties" group.
When you are as beautiful as I am, it's important to choose your friends wisely. So if you visit the shelter, you might find me a bit cautious about meeting you … but don't let that fool you. On the inside, I'm just a sweet lady in search of a loving family to call my own. I prefer my people to be gentle and quiet, the kind of people who give me time to get used to them and learn to trust them. We had a kids camp at the shelter this summer (for 9 to 13 year olds) and by the end of the week, I was on best friend terms with several of the campers — I especially liked the serious ones with gentle voices and a soft touch.
I am told that I am very food motivated … I love a soft treat and will warm up to folks who know how to feed me on a spoon! I also love to play at times … even though I'm all grown up and a mom at that! You just need to catch me in the right mood, and I'll be happy to chase a toy across the floor!
The one thing I am NOT is a solo cat. I love to have other feline friends around … and would not be happy living without some other friendly cat to buddy up with.
So, there you have it! Beautiful grey tabby, reserved, quiet, might take some time to warm up to you, gets along with kids, food motivated, needs a kitty companion. When you are as beautiful as I am, you have have a few prerequisites for the perfect home! But if you check all the boxes, I would love to meet you. Beneath all the glamor and gorgeous good looks, I have a heart of gold that I am waiting to give to just the right family. Could that be you?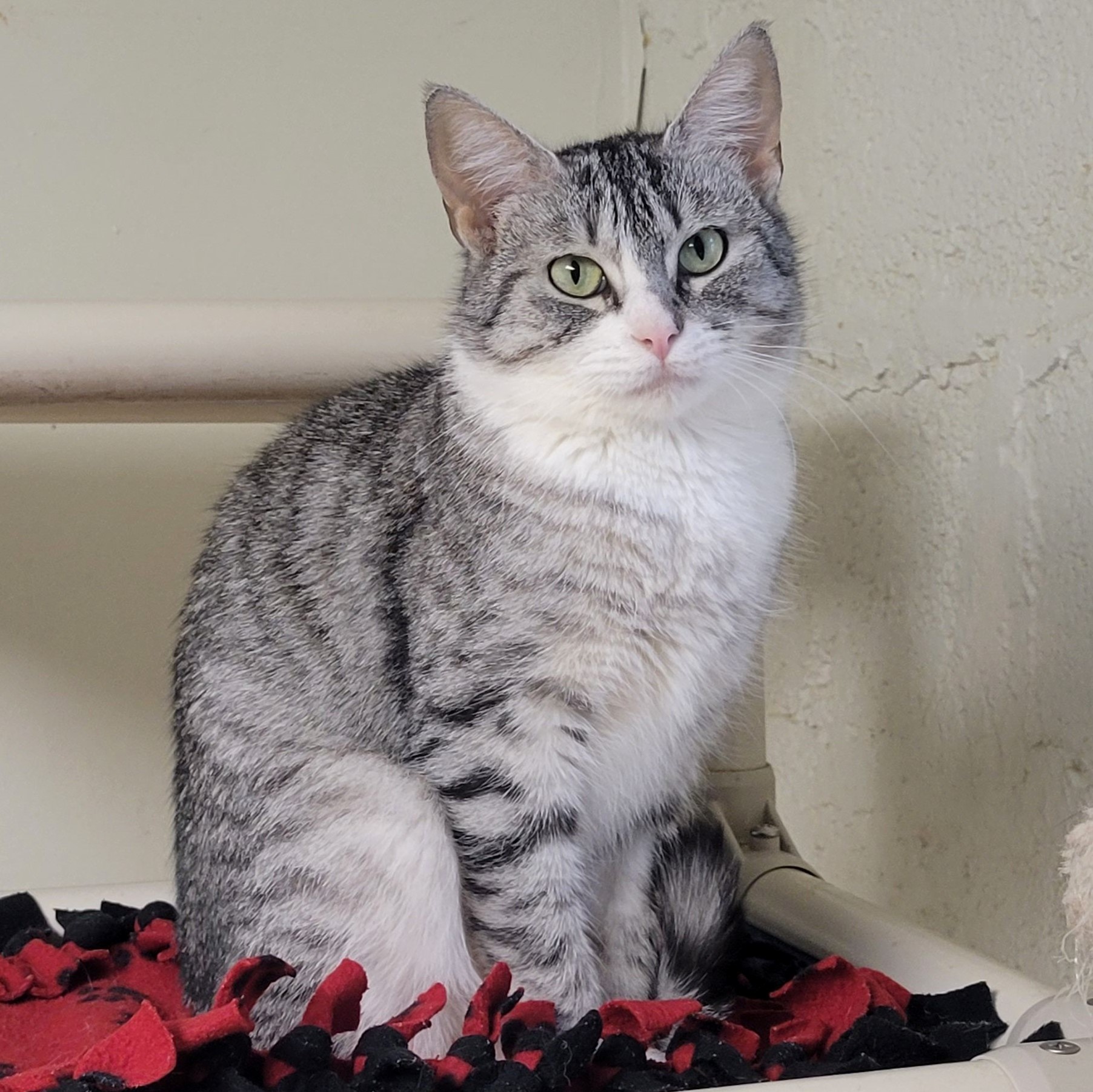 View photos of Godiva
2 years old
Gray tabby short hair