Harley
Harley, Appollo and Hermes went home together on September 2, 2023.
Hello! Please don't submit an application for me just yet … I'm not available yet. But please watch for me because I'm definitely coming soon!
Greetings from Cat Guardians! My name is Harley. While I'm not ready for adoption just yet, watch this space because I can't wait to meet you!
I am a young, happy, active kitty who wants to be your best friend! I would love to snuggle with you on the couch and watch television. Although, I do prefer TV shows that stimulate me mentally. In addition, I can also be a fantastic listener, and you can tell me all about your day. I promise to purr with delight as you pet my pretty, black fur and we catch up on the latest happenings. If you take a chance on time, I am going to do my very best to be your number one love bug. What do you say? Please watch for me to be made "available" and then come make an appointment to meet me today!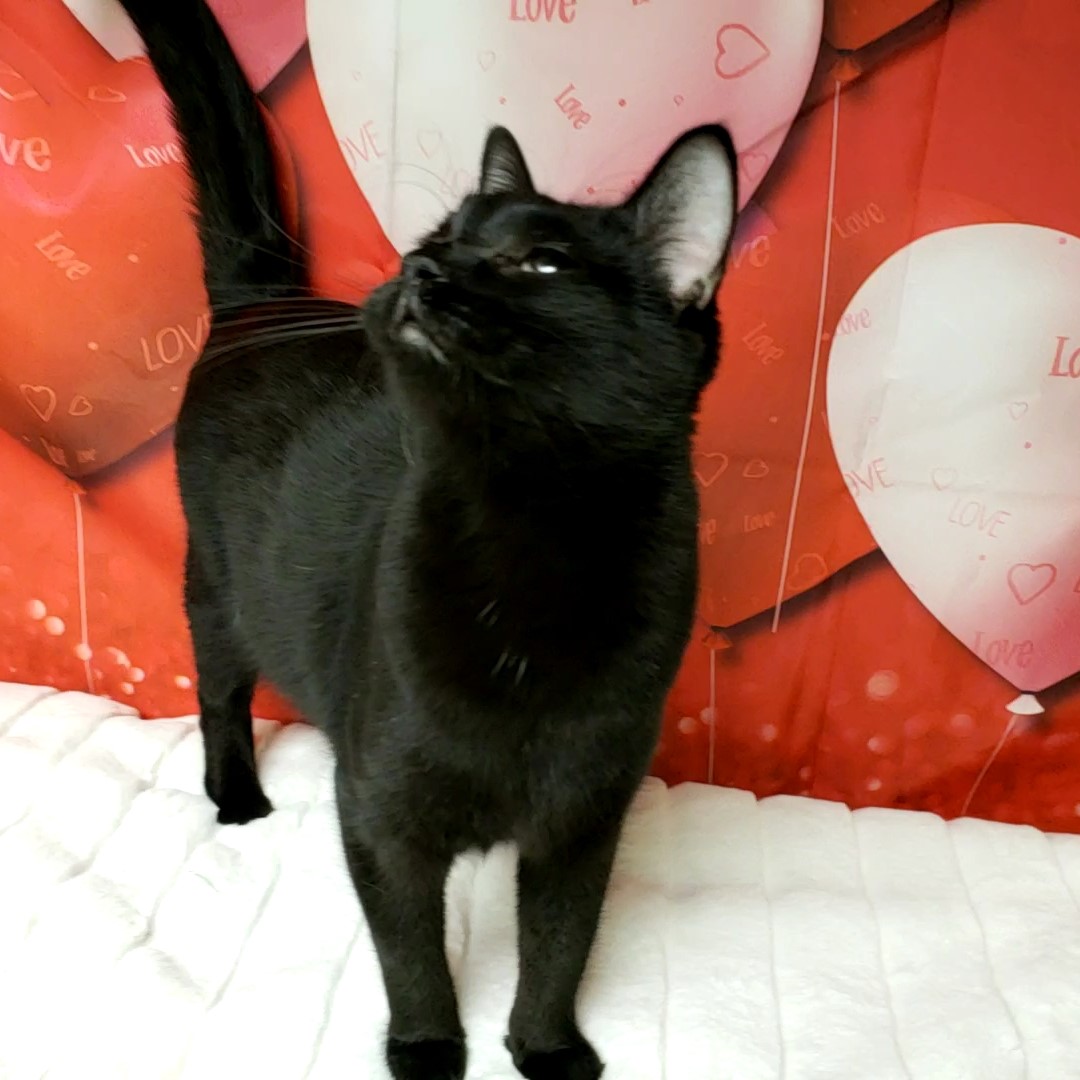 And here I am napping with my buddy Kira …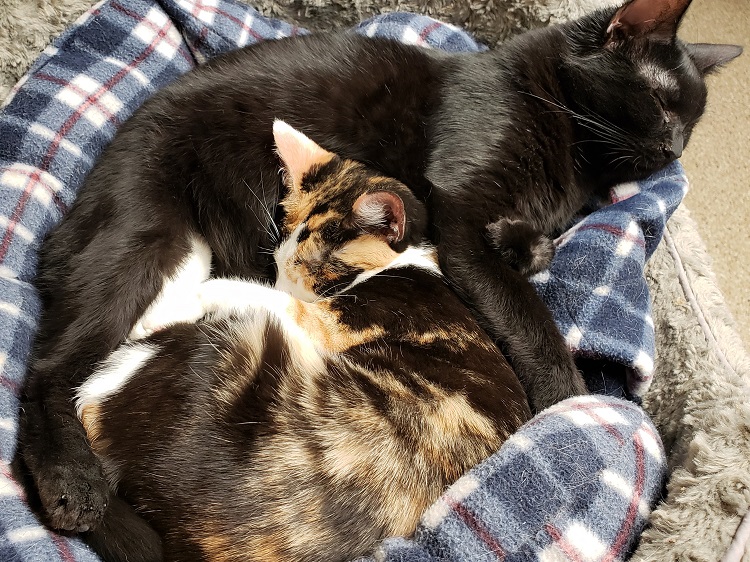 View photos of Harley
Male
3 years old
Black short hair