Helen Keller
Helen Keller went home with her new family on August 20, 2023.
Hello everyone! We'd like you to meet Helen Keller, a special needs kittie that we are caring for at Cat Guardians. Helen came to the shelter when she was just a couple of months old. It was clear that she was blind, so we took her to the vet immediately and there learned the terrible news that she also had FIP. Not long ago, this would have been a death sentence for any cat. But recently a new treatment has become available that gives cats suffering from FIP a chance. Helen Keller was the first cat that we treated under this new protocol and we are happy to say that she has made a full recovery. (You can read more about this treatment and Helen's experience here)
Now that she is well, she has had her eyes removed and been spayed. We are happy to report that she is a rambunctious teenager who loves to play. Up until now she has lived with two other cats in foster care. We are now beginning to socialize her with other cats with the goal of getting her ready for adoption to a special family who will help her lead a full and joy filled life.
It's worth noting that while Helen is totally blind, unlike her namesake she hears just fine and can be quite talkative when she's in the mood!
If you are interested in learning more, we encourage you to submit an adoption application. That doesn't commit you to anything, but it is a way for us to get the conversation started about all the great things that Helen can bring to your life and family and what sort of accommodations you can expect her to need in order to live her best life with your family.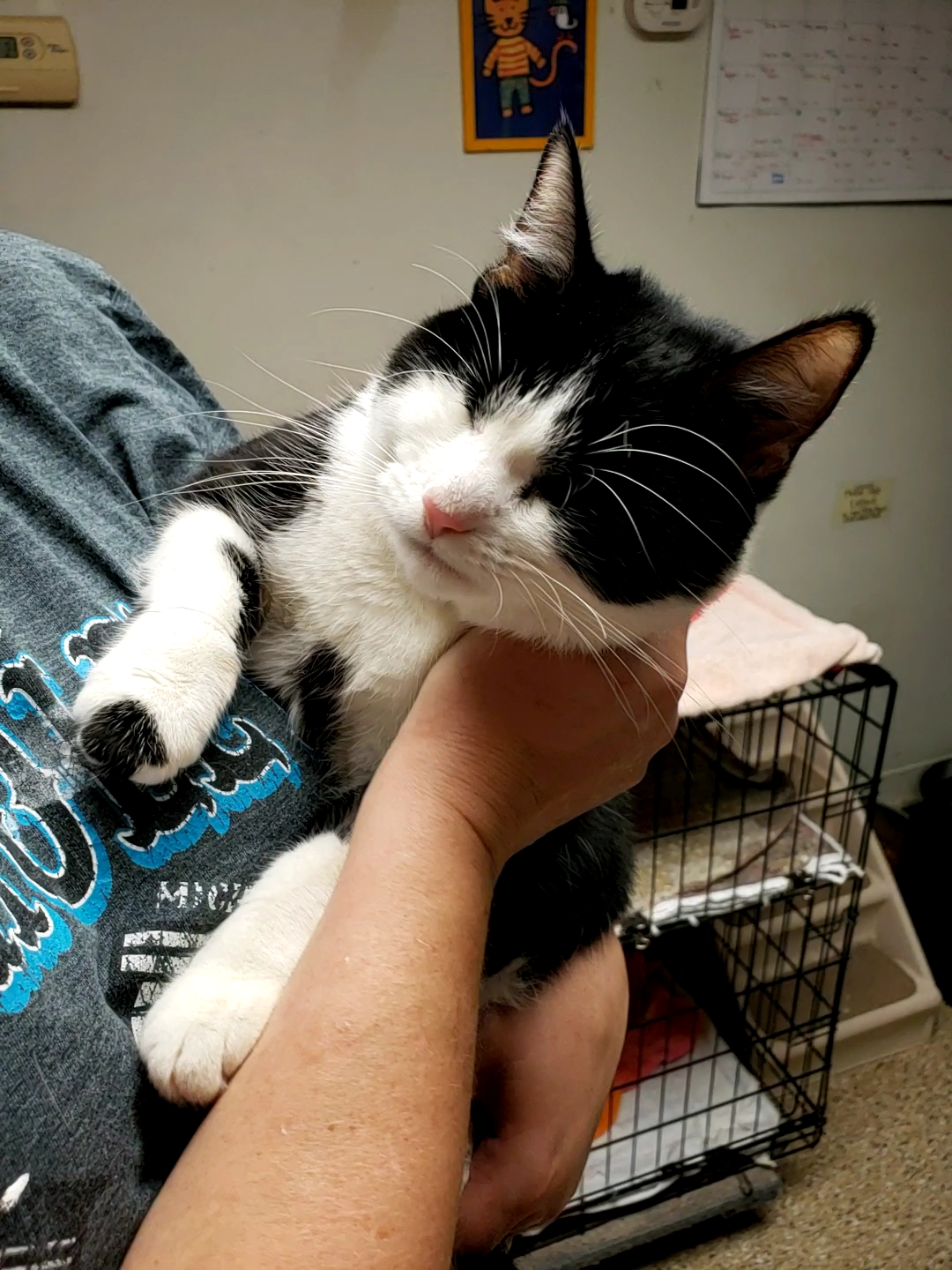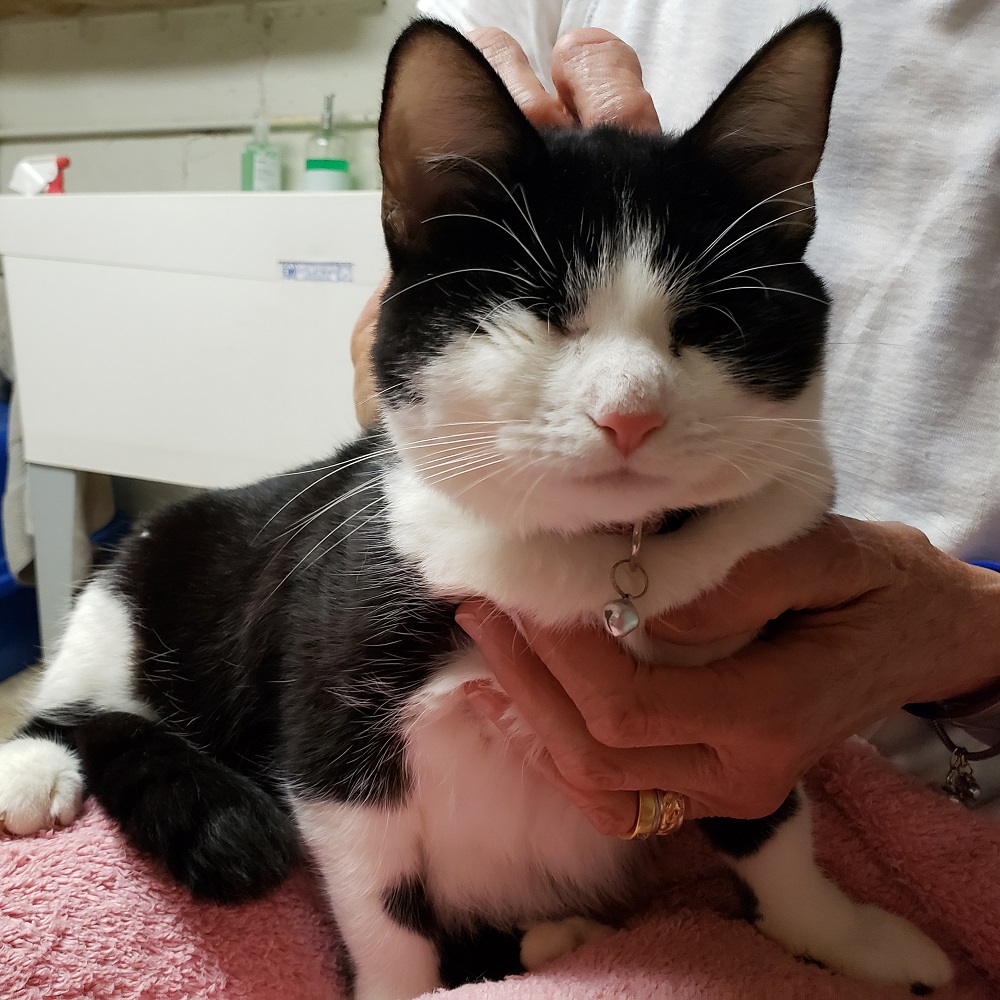 View photos of Helen Keller
Female
1 years old
Black and white short hair