Jubilee
🌟 Meet our adorable and resilient little feline friend, the sweet and snowy princess Jubilee looking for her forever kingdom! 🌟
Though Jubilee may have had a challenging start to life, she is proving to be a true survivor! Initially a bit shy, this beautiful girl is blossoming into a confident and affectionate companion. Rescued after being trapped for three days under roofing shingles and vinyl siding, Jubilee's resilience is truly inspiring.
Jubilee has a playful side that is simply irresistible! She adores frolicking with fuzzy mice and balls, showcasing her agile moves and charming antics. However, this little princess also has a soft side—cuddling up in her cozy bed with stuffed toys is one of her favorite pastimes. You'll find her purring a sweet melody, a testament to the comfort and contentment she finds in your company.
Jubilee is seeking a loving and patient forever home where she can continue to flourish. A family that understands her initial shyness and provides the gentle reassurance she needs will be the perfect match. Whether you're a seasoned cat parent or a first-time adopter, Jubilee's charm will win your heart.
🌈 Why Adopt Jubilee? Jubilee is not just a cat; she's a symbol of resilience and the power of love. By bringing Jubilee into your life, you're not just gaining a feline companion but a testament to the incredible strength and transformation that love and care can bring.
Are you ready to open your heart and home to this beautiful, white-haired enchantress, Jubilee? If so, contact us to arrange a meet-and-greet. Let's give her the happy ending she truly deserves! 🏡🐾✨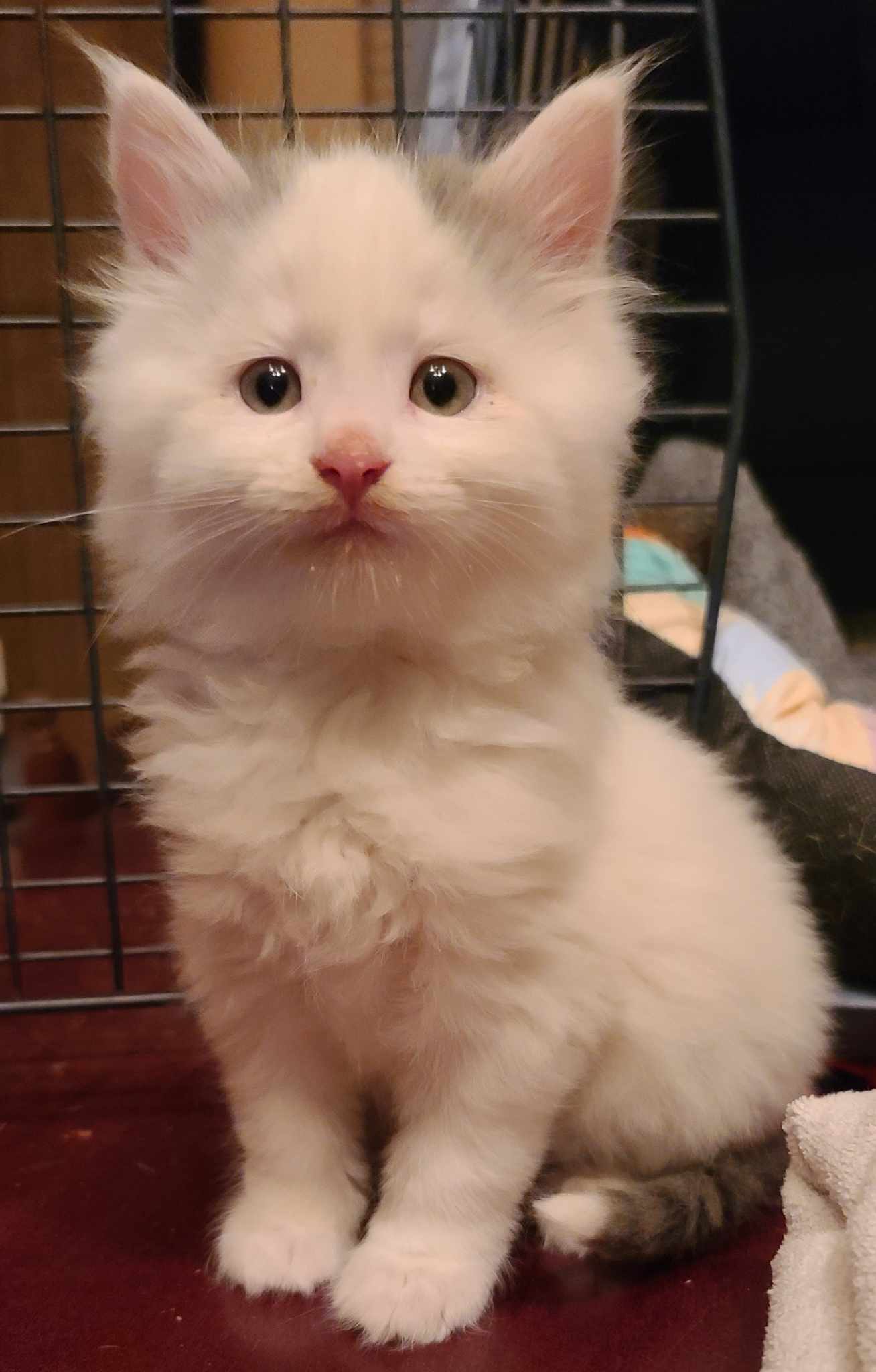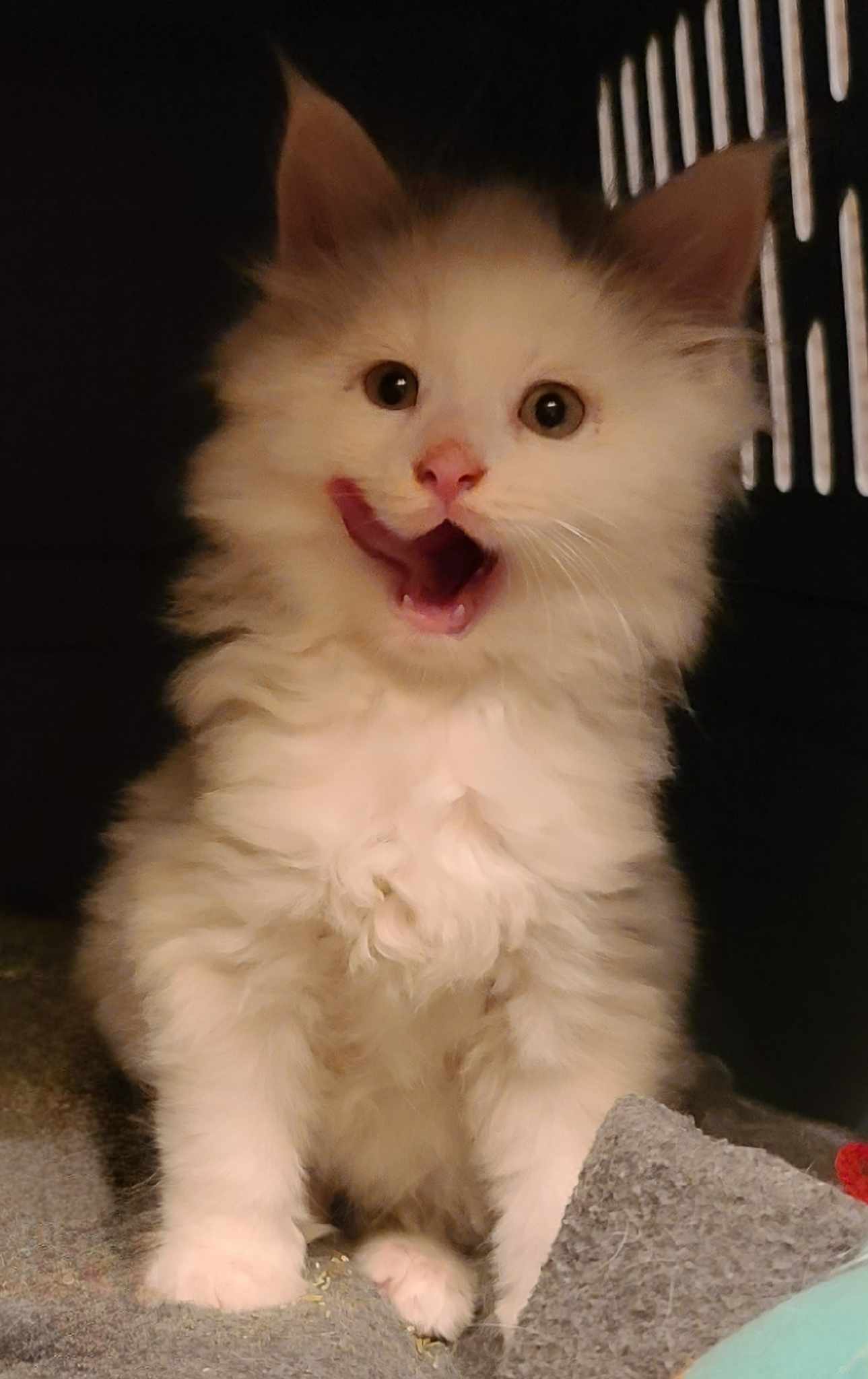 View photos of Jubilee
Male
1 months old
Gray and white medium hair