Katniss
Hercules and Katniss went home together on May 14, 2023.
Greetings from pretty Miss Katniss! I am a beautiful mini panther with the most alluring golden eyes. I am the true definition of a sweetheart, as I love being picked up and snuggled just like a baby doll. My favorite things are cuddling with my human friends and getting cozy with my equally adorable siblings, Klarice and Hercules. If you adopt me, I promise to bring a big smile to your face and loads of joy into your heart! I hope I can find a loving home soon because my heart's true desire is to make someone incredibly happy! If you are interested, please make an appointment to meet me at Cat Guardians.
By the way, my adorable brother, Hercules, is quite attached to me and while I'm not one to brag, he really needs me to be his best self, so we will need to be adopted together.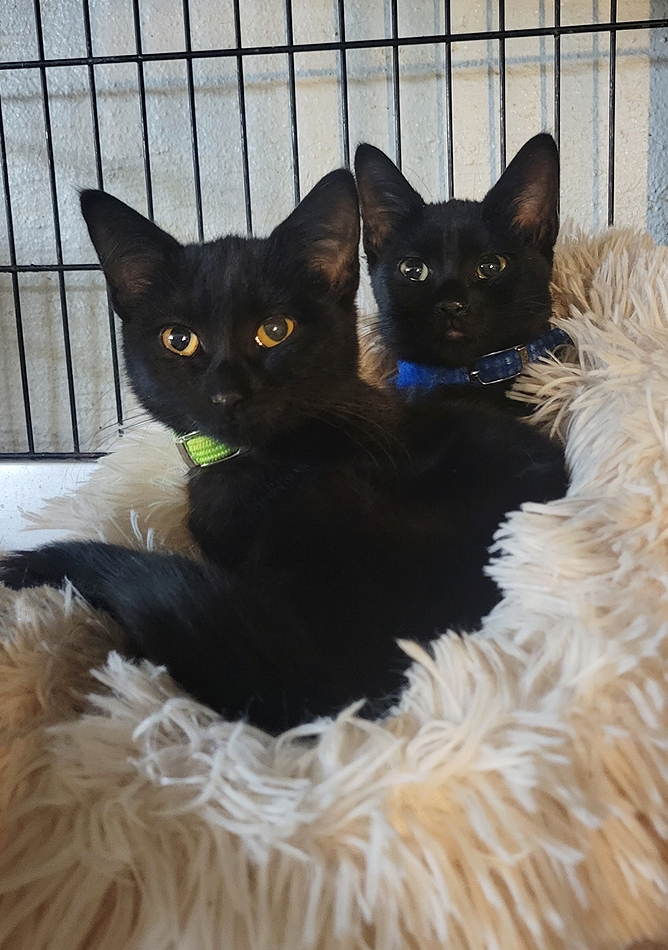 (This picture is with my sister Klarice. I've got the blue collar on.)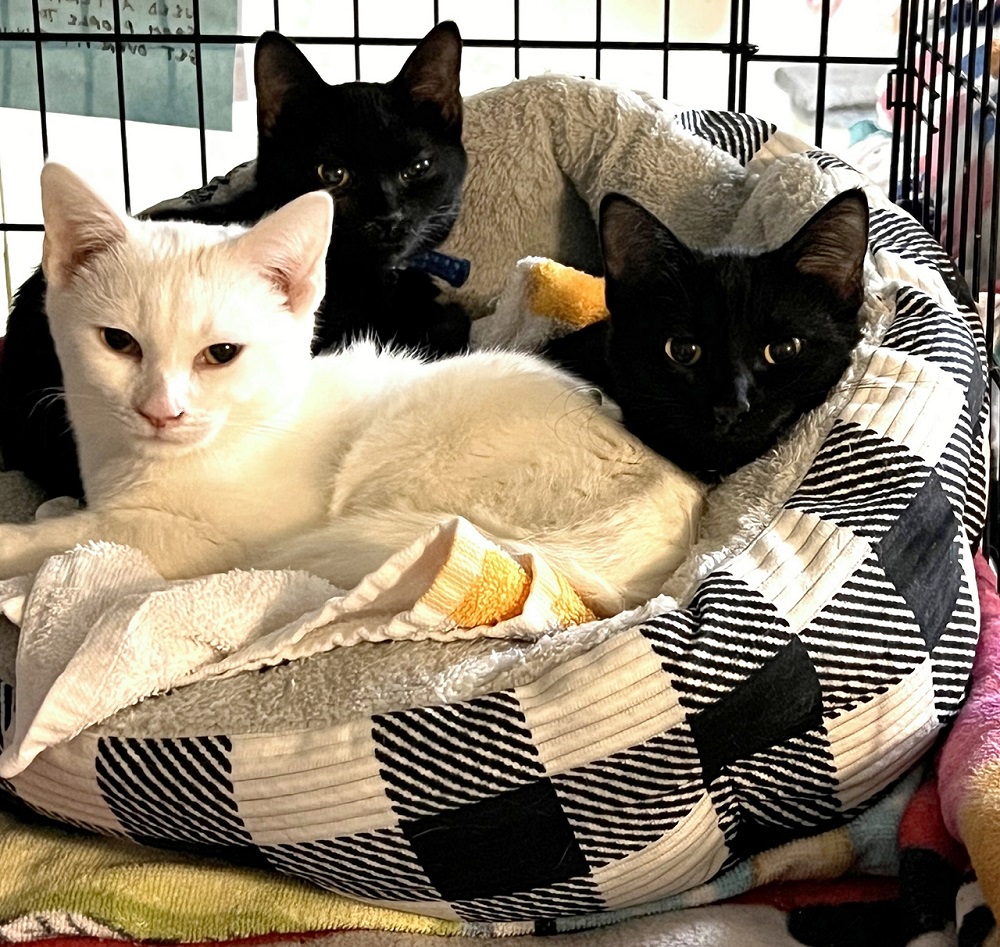 (This picture is me with Klarice and my brother Hercules.)
View photos of Katniss
Female
1 years old
Black short hair