Kendall
July 2, 2023 — So exciting — Kendall & Siobhan went to their new home together today!
Hello there! My name is Kendall and I'm one of the Succession Kittens. I like to explore and play and I enjoy wrestling with my siblings. I have a little crush on my sister Roman and I like to follow her around and try to get her to play. Sometimes she agrees, and sometimes not, but I don't let it bother me. Mommy says I have the biggest eyes and an expressive little face she has ever seen. But even with all that sweet talking, I'm not going to sit still! I am all boy and a fearless little kitten who wants to be involved in everything!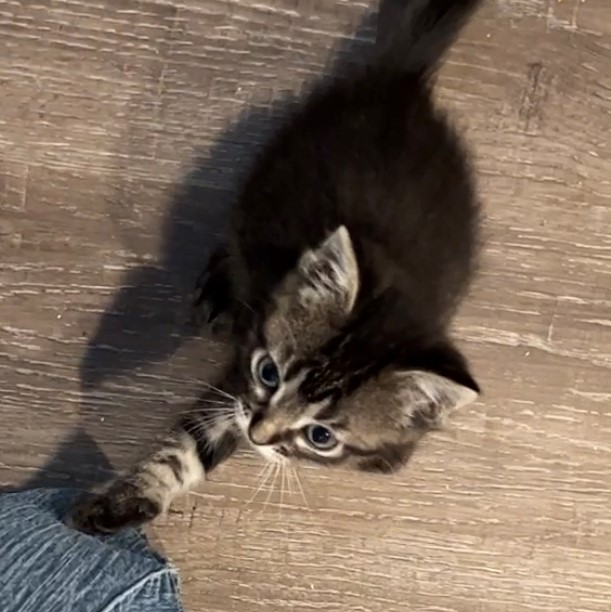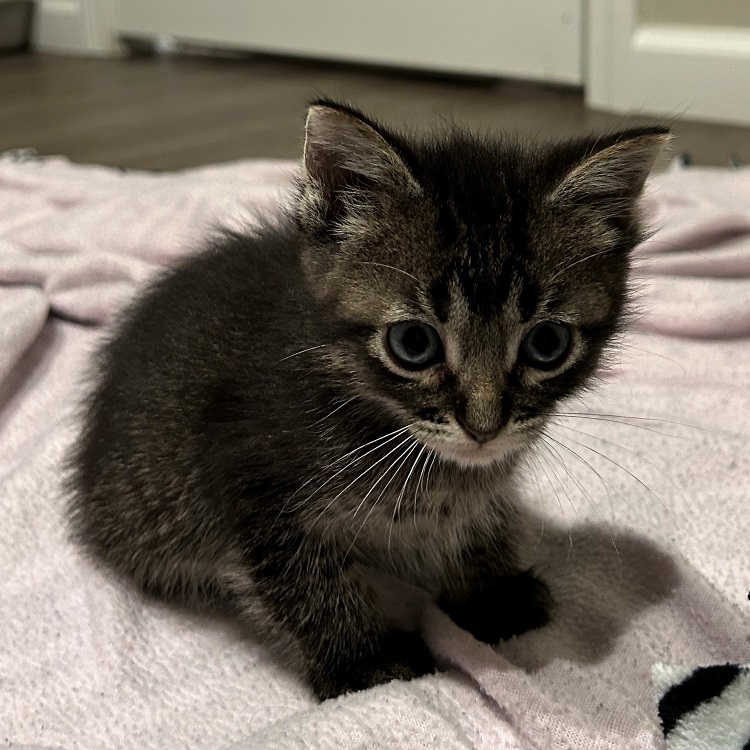 Kendall is one of the Succession Kittens. Here's a picture of their entire family!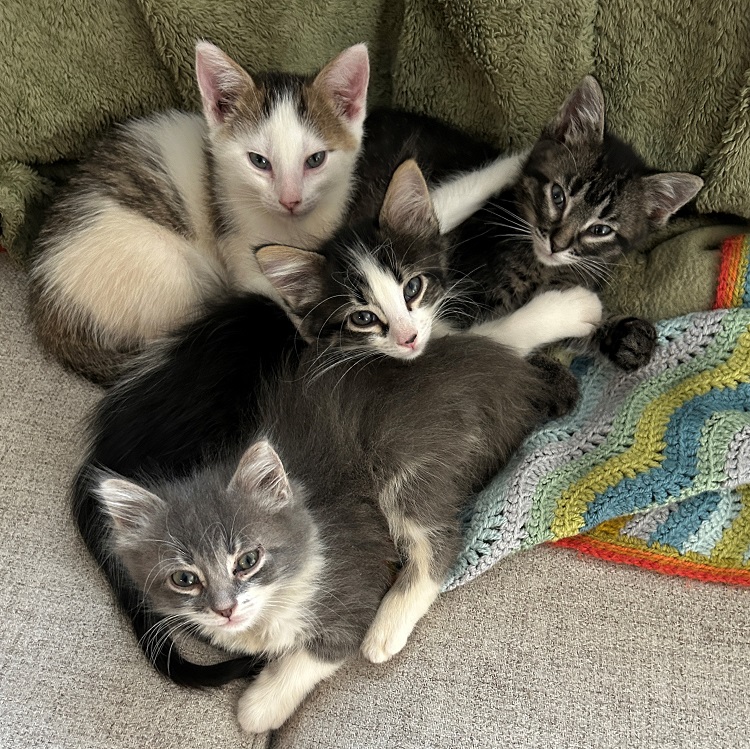 View photos of Kendall
Male
5 months old
Brown tabby medium hair