Little One
Little One, a delightful senior black cat, is on the lookout for her forever home filled with love, warmth, and plenty of belly rubs! 🖤
🏡 Background:
Little One's journey began in 2019 when her original owner, a long-time supporter of Cat Guardians, fell ill. She found solace and care at Cat Guardians, where she was adopted into a loving home. Sadly, a recent tragedy in the family has brought her back to us, and she's once again in search of a loving family to call her own.
🌈 Personality:
At first glance, Little One may seem a bit shy, but underneath that initial reserve lies a heart full of love waiting to be shared. She's been through some changes recently, however, as she settles into her surroundings, her affectionate and loving nature is starting to shine through. Little One enjoys the simple pleasures in life and is looking for a patient and understanding human friend who will give her the time and space she needs to fully blossom.
🐱 Compatibility:
As a senior cat, Little One prefers the spotlight to herself and is not particularly fond of other feline companions. She would thrive best as the only cat in a household, where she can receive all the attention and affection she deserves. If you're looking for a wise and seasoned feline friend, Little One might be the perfect match for you!
💖 Favorite Pastime:
One of Little One's absolute favorite activities is indulging in belly rubs from her human friends. Once she's comfortable with you, you'll quickly discover the joy of making her purr with contentment as you shower her with gentle affection.
🏡 Ideal Home:
Little One is seeking a calm and loving home where she can feel secure and cherished. Patience is key as she adjusts to new surroundings. A quiet environment with a caring and understanding adopter would be a dream come true for this sweet senior girl.
🌟 Overlooked Treasure:
Despite being a senior cat, Little One has so much love and joy to offer. Senior cats often get overlooked, but they bring a unique charm and wisdom to any home. Little One is a testament to the saying that age is just a number, and the love she has to give is timeless.
Are you ready to open your heart and home to a wise and loving black beauty? Little One is patiently waiting to meet her forever family and share a lifetime of love and companionship. Come visit Cat Guardians and let Little One capture your heart with her charm and grace! 🖤🐾 Let's make Little One's dream of a forever home come true! 🏡❤️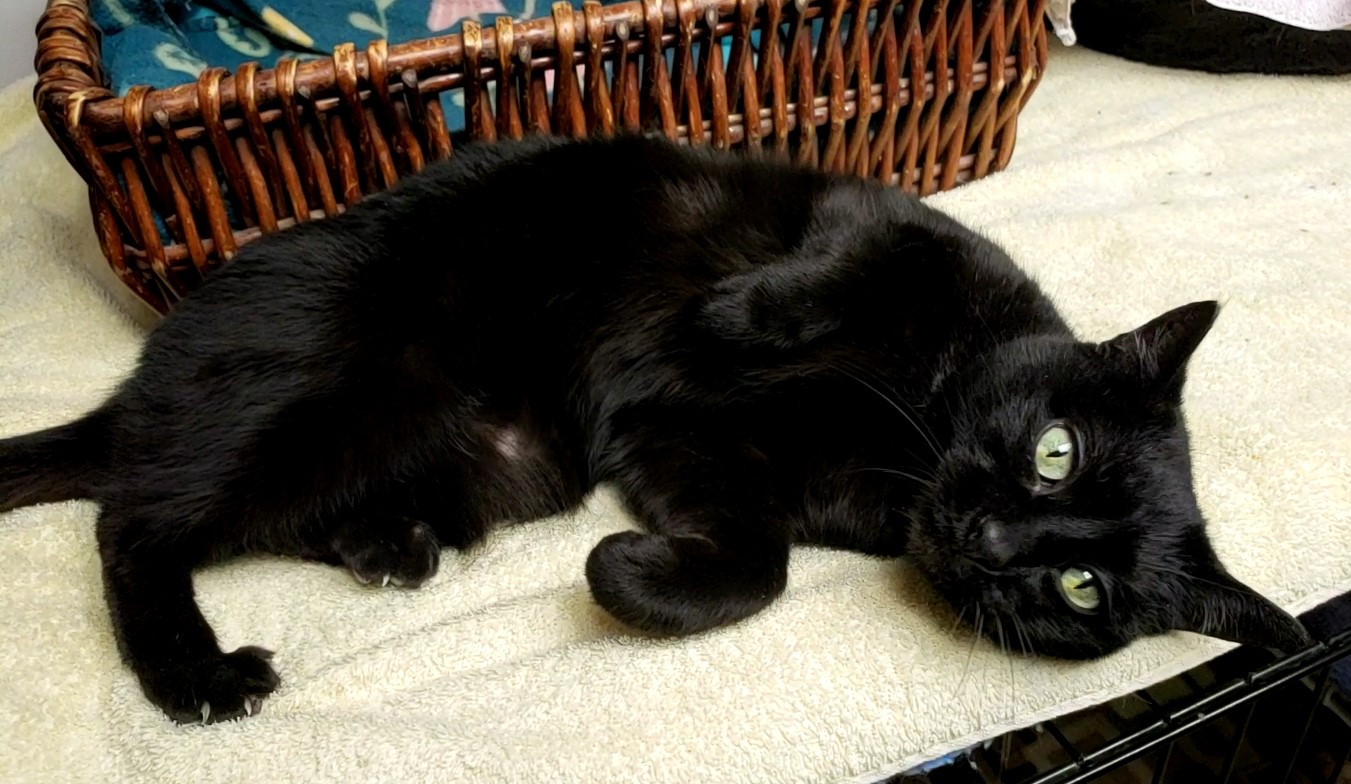 View photos of Little One
Female
10 years old
Black short hair