Sandy
Are you ready to welcome a burst of sunshine into your life? Look no further than Sandy, the radiant orange tabby who's ready to steal your heart with every playful pounce and sweet purr. Sandy is not just a cat; she's a furry bundle of joy waiting to become a cherished member of your family.
Sandy is a true testament to the joy that cats can bring to our lives. This vivacious feline is a constant source of entertainment with her playful antics. She's always up for a game of "chase the play mouse" or "bat the ball," and she'll keep you on your toes with her lively spirit.
Sandy is very laid back and gentle. She has a sweet temperament and enjoys spending time with you. She would love to snuggle with her family on a crisp fall night and give them cozy companionship. Sandy also loves to look out the window and watch the world go by outside all while feeling a sense of peace in her heart.
Sandy would thrive in a home where she is the center of attention. She would absolutely bask in the love and affection that her heart truly desires.
If you're ready to make Sandy a permanent part of your life, please reach out today. This beautiful orange tabby is more than just a cat; she's the missing piece to your happy home. Don't wait too long to meet her—Sandy's sweetness and playfulness are in high demand! Get ready to open your heart to this furry, four-legged friend who will fill your days with laughter and love. Make an appointment to meet Sandy and start your journey of a lifetime!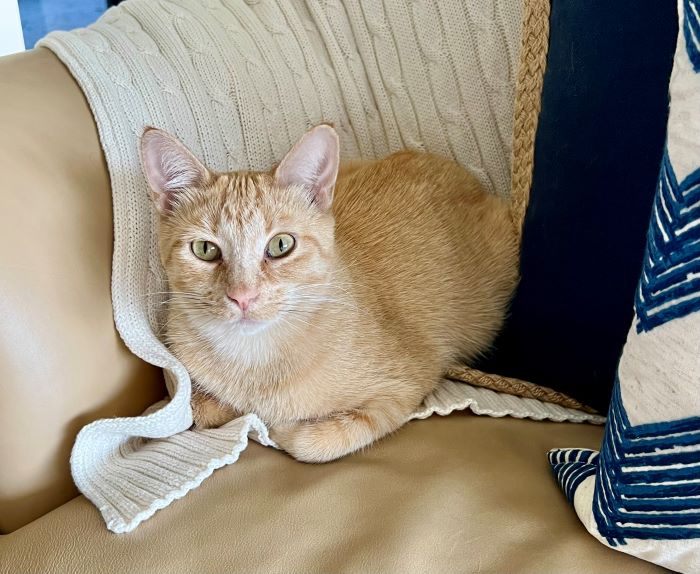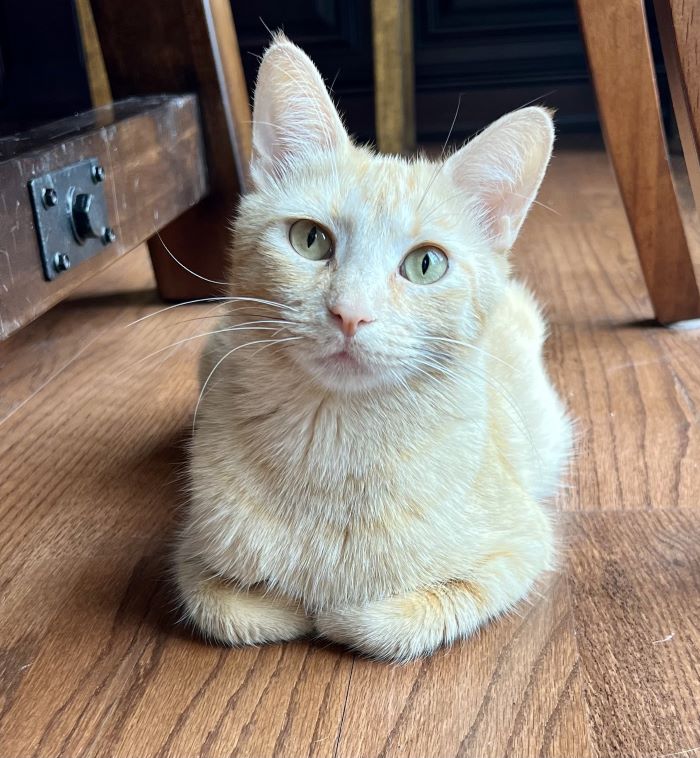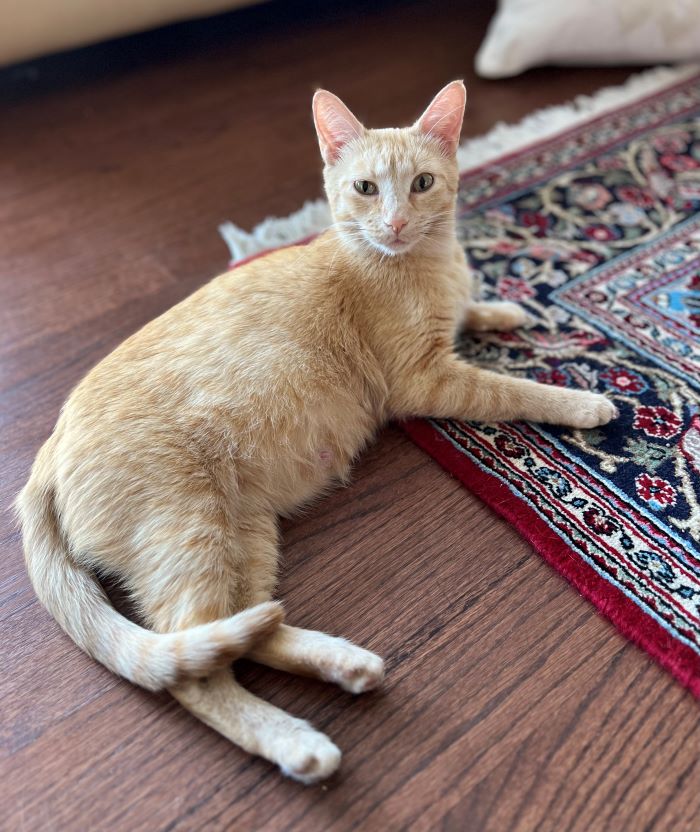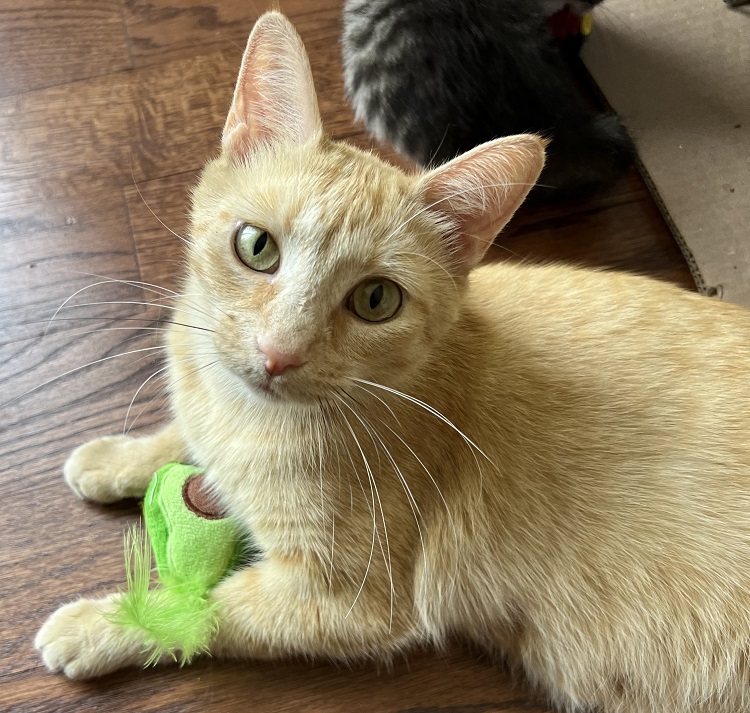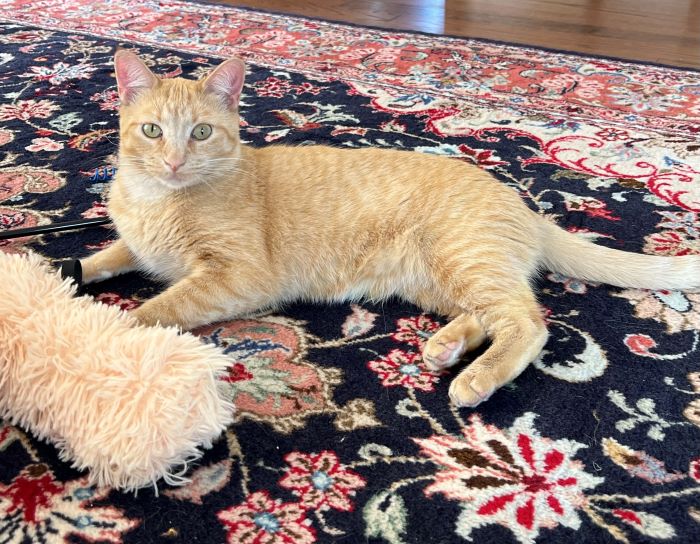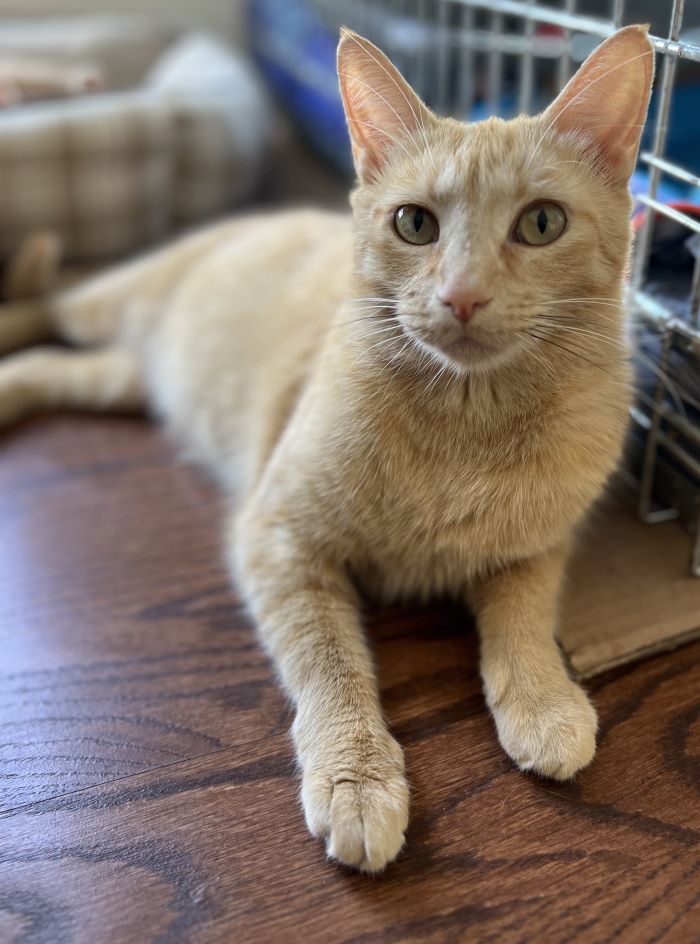 View photos of Sandy
Female
2 years old
Orange short hair