Thistle
Toasted Coconut Marshmallow and Thistle went home together to their new home on July 22, 2023.
Hello. My name is Thistle and I have only just come to the shelter with my litter mates. My two brothers (Sunkist and Nugget) are orange and 100% boys! They are so wild that it's difficult for me and my sister Toasted Coconut Marshmallow to get a chance to play. We are both on the quieter side and we don't like to compete with those BOYS, but get us on our own, and just watch us run across the floor and tumble and chase! I am partial to sparkly things … and will perk right up when I see a wand toy jumping around in your hand!
I am a lovely tabby and white kitty with the softest fur .. and my foster mommy says that I look like a little princess! She says that about my sister too … and I just know she's right because we are demur and on our best behavior all of the time … except when we having fun! It's so easy to forget yourself when you are playing! But that's OK. We'll grow up soon enough, just like all little girls do, and then we will be your best friends and forever companions!
Can you tell that I'm really attached to Toasted Coconut? We are not just sisters, we are best friends. Plus, my sister is pretty shy and she needs me to feel secure and be her best self, so we are going to stick together, just like sisters should.
If you have room in your heart and home for two lovely little ladies, then please come and meet us! We would love to meet you … all it takes is for one of us to fill out an application on the shelter's website, and since you're the one with opposable thumbs, we will leave that honor up to you! There's no commitment … it's just a way for our wonderful adoption team to start the meet and greet process. Please hurry … we are waiting to meet you!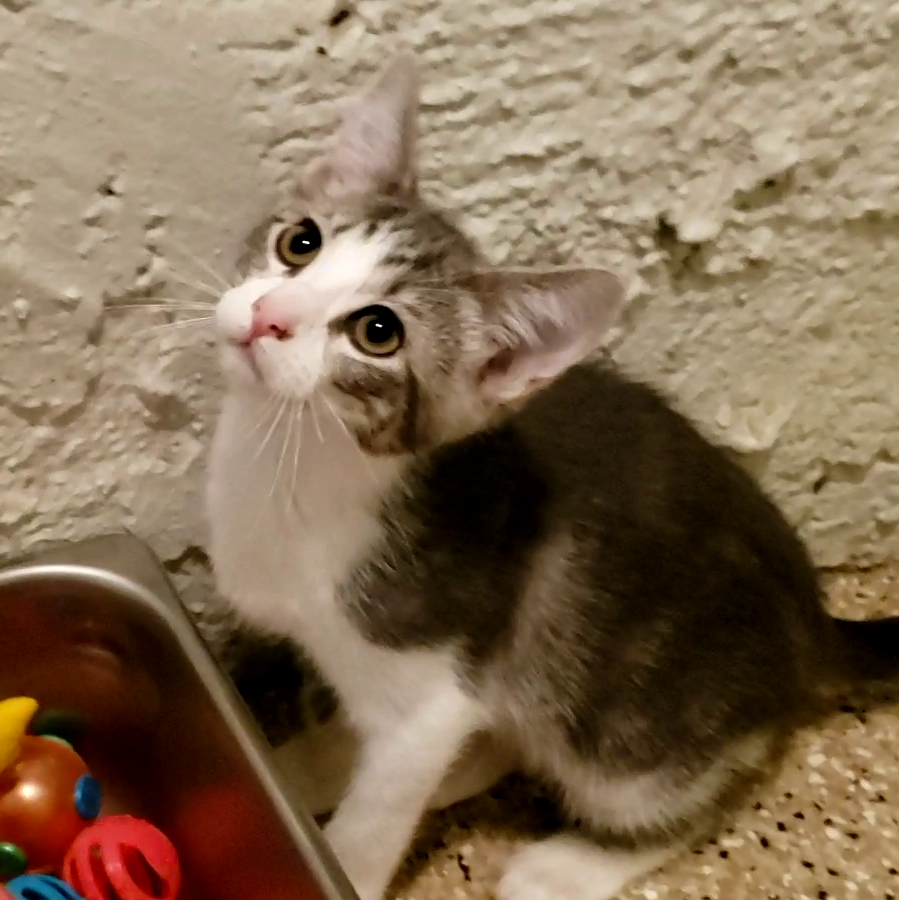 Here are some pictures of me and Toasted Coconut Marshmallow together.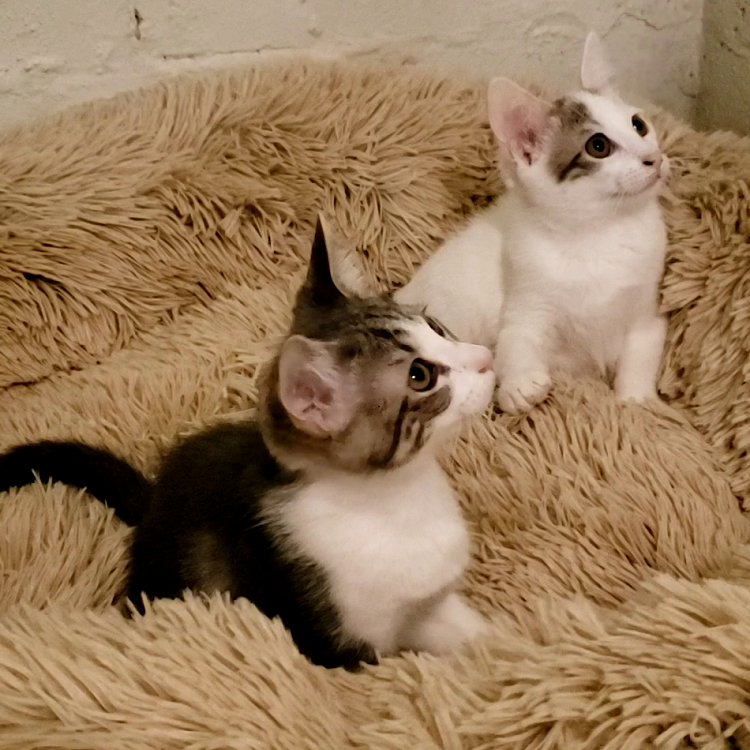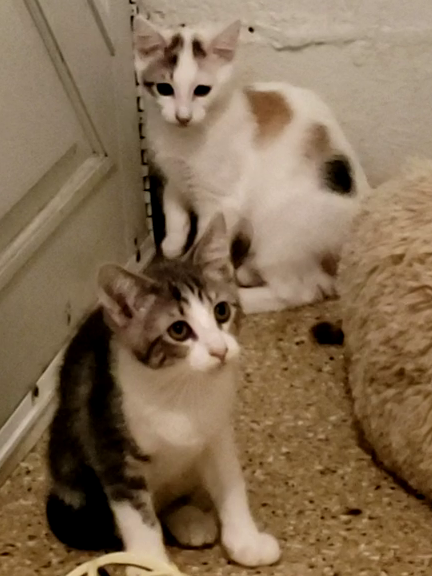 And here I am with my brother Nugget and Toasted Coconut Marshmallow … this was one of Nugget's quiet moments … usually he's going non-stop and a girl can't get a work in edgewise, let alone play with a toy!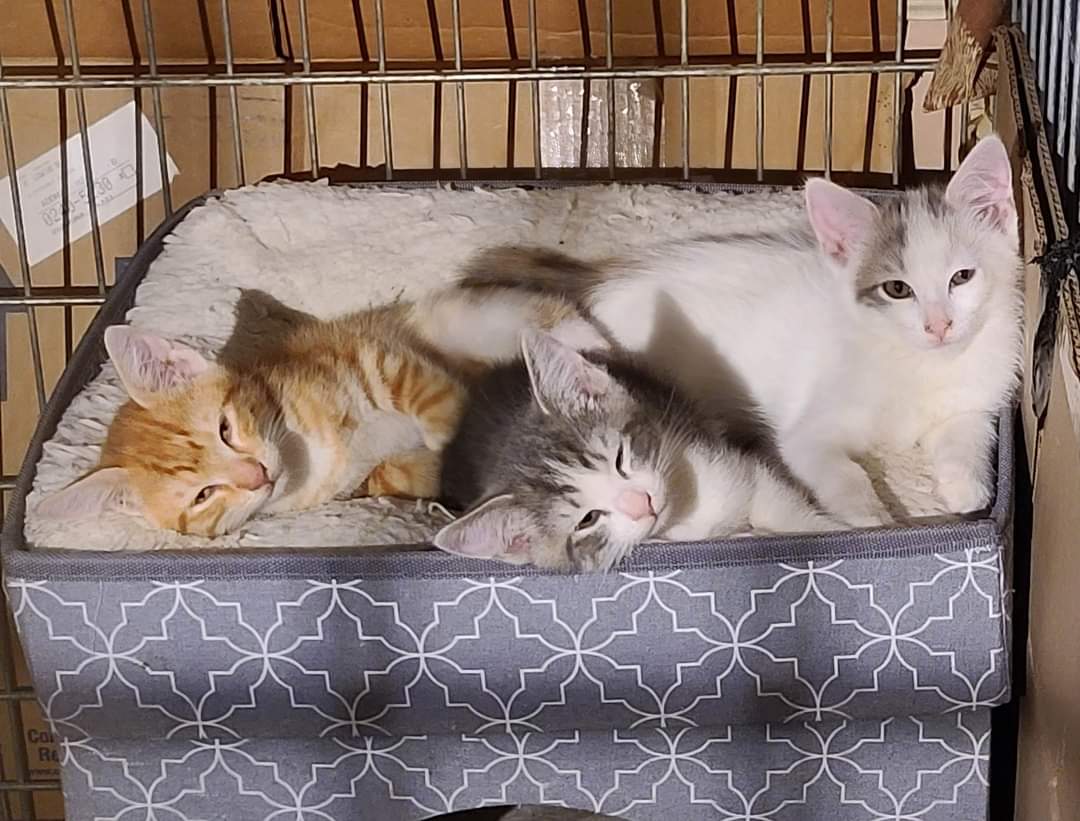 View photos of Thistle
Female
5 months old
Gray and white tabby short hair