Toasted Coconut Marshmallow
Toasted Coconut Marshmallow and Thistle went home together to their new home on July 22, 2023.
Hello there! I am Toasted Coconut Marshmallow and I am incredibly sweet, just like my name! I am also very shy … and it's been a big change for us moving from our foster home to the shelter, but I'm working on being brave and I have my sister Thistle to help me, so I just know that everything is going to be alright!
To look at me, you might think that I am just another white cat, but I like to keep my best side hidden most of the time, and when you see me in person, you will see that I am the most lovely dilute calico lady! I am looking for a quiet home with no small children who might scare me … because I know that once I feel comfortable and safe, I'll be ready to play and and chase my toys across the floor! I have so much love to give, and I know that with the right home, I will blossom and become a cherished member of your family!
Because I'm so shy, I would really love to be adopted with my sister Thistle. So if you have room in your heart and your home for two wonderful girls who will grow up to be real ladies, please put in an application for us and someone from the adoption team will reach out to you to get the process started!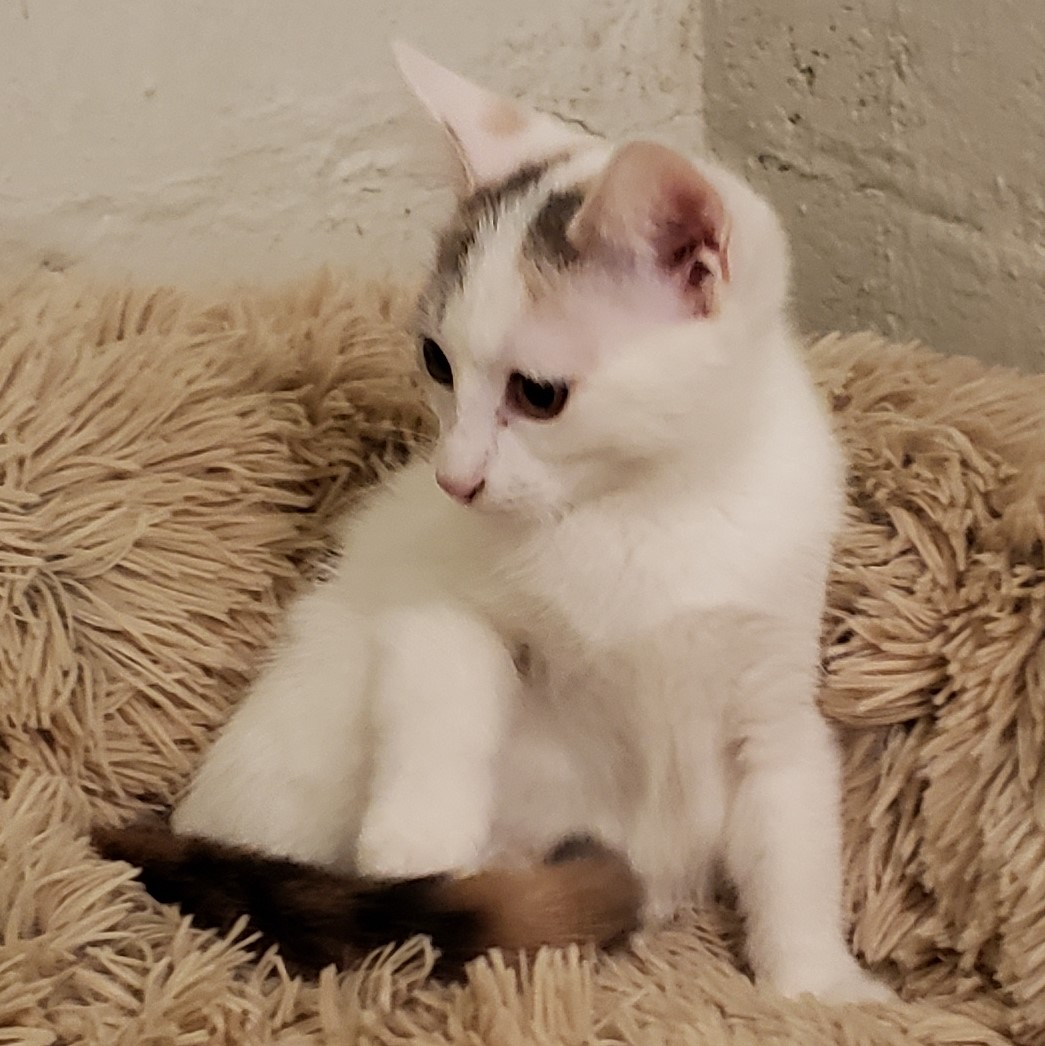 Here are some pictures of me and my sister Thistle …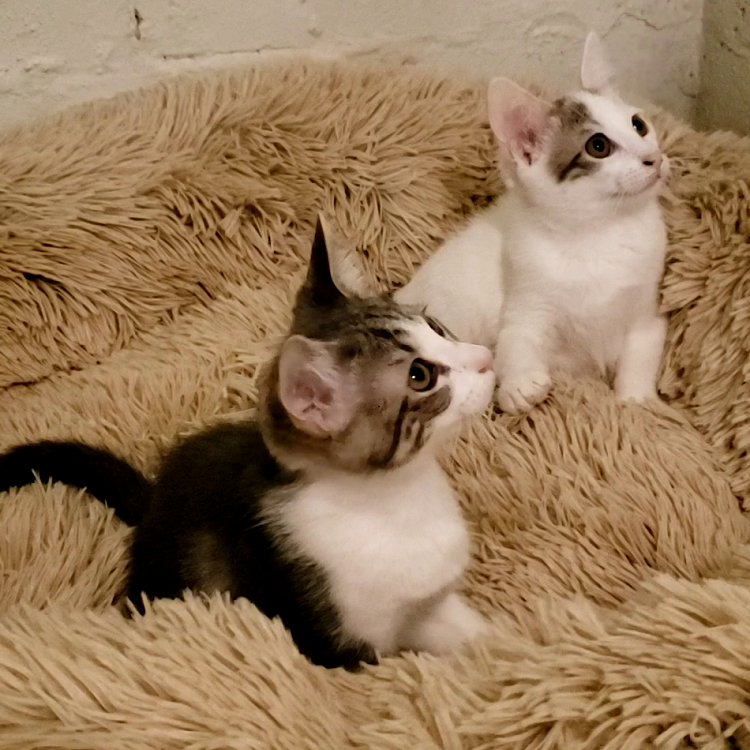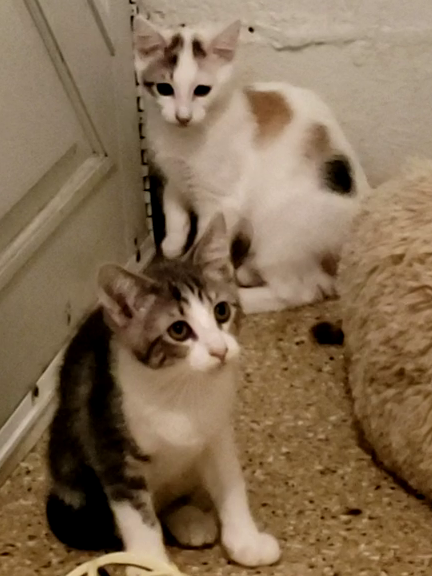 Here's a picture from when I was a little baby …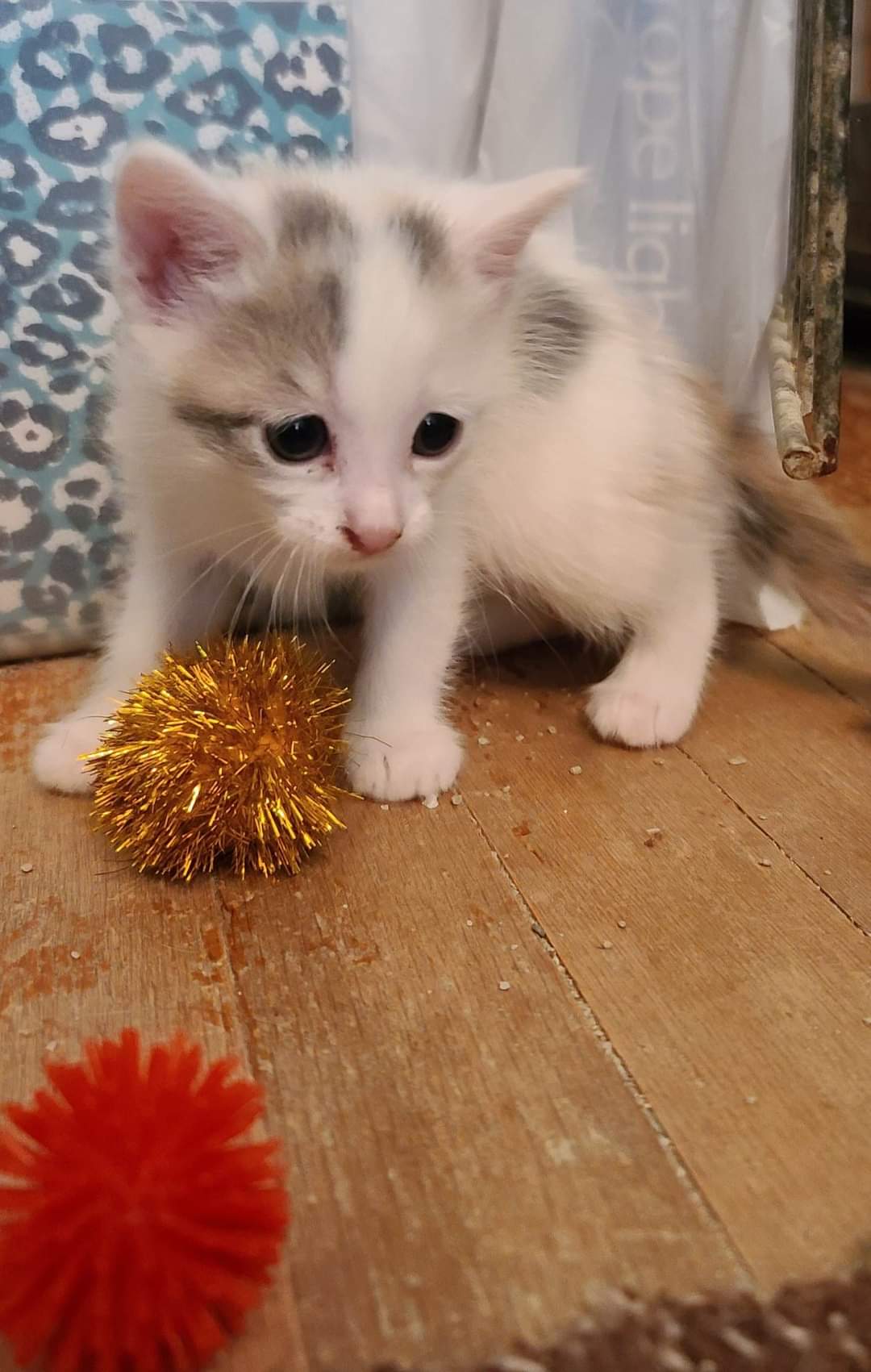 And here I am with my brother Nugget and my sister Toasted Coconut Marshmallow …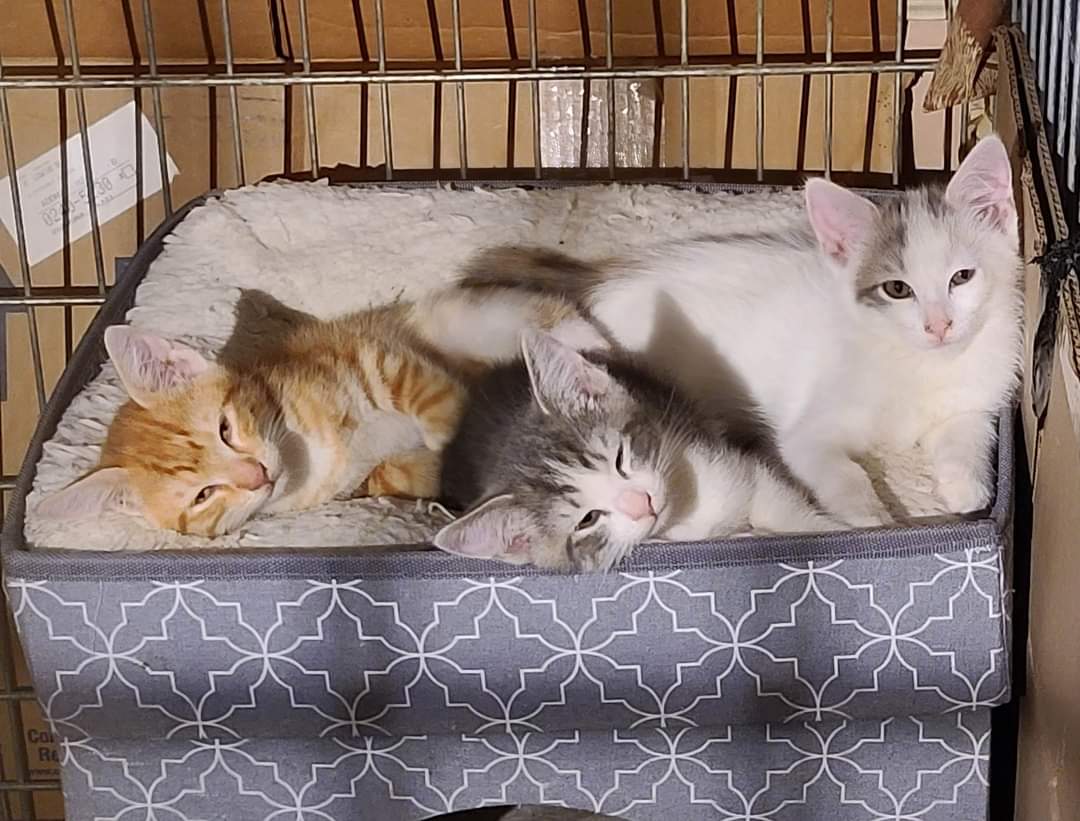 View photos of Toasted Coconut Marshmallow
Female
5 months old
Dilute calico short hair