2023 Holiday Raffle & Open House
Every year Cat Guardians hosts a raffle to help cover the shelter's insurance premiums. This year's raffle will be held on Saturday, December 16th at 3:30 pm. Tickets are $1 each or 10 for $12.
Top Prizes:
$100 Cash
$60 Cash
$40 Cash
Other Prizes:
Gift Cards of $15+ to Target, Jewel Osco, Starbucks and more!
You can print your tickets and mail them to the shelter (just be sure they arrive before December 16th!), or you can stop by our open house on December 16th from 11 am to 3 pm to drop them off in person.
Winners will be contacted after the drawing.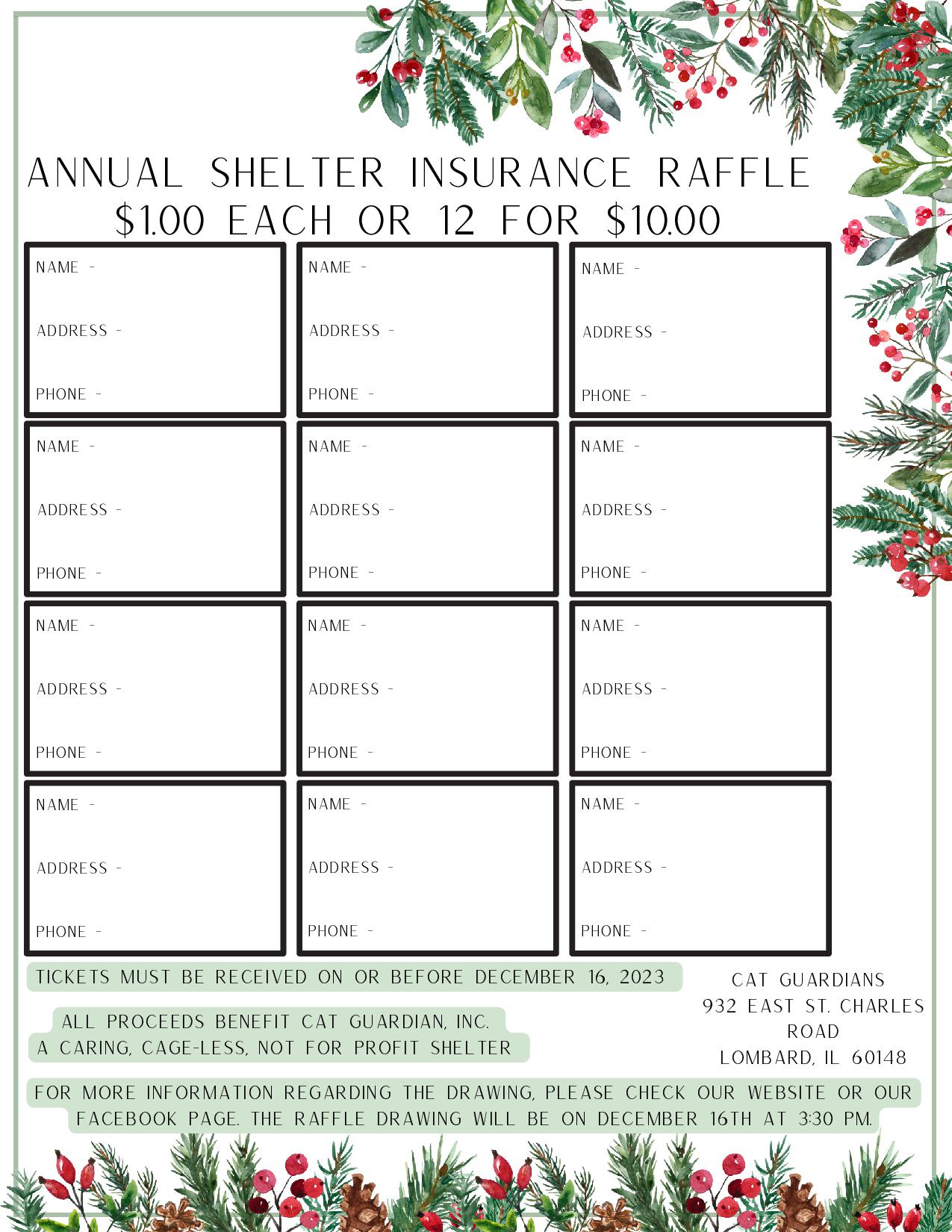 Print your tickets here.