Remembering Barb Sounhein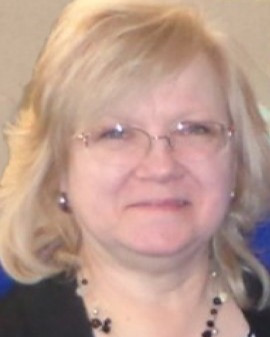 It is with great sadness that we inform our Cat Guardians family that Barbara Ann Sounhein, 74, of Addison Illinois, peacefully passed away on October 15, 2023.
Barb last worked at OfficeMax, where her strong work ethic and friendly demeanor left a lasting impression. She was a very compassionate and giving person and was always offering to help others. She enjoyed gardening, baking and taking care of any animal that crossed her path.
She found her purpose in life at Cat Guardians, where she devoted 30 years of her life to saving countless feline companions and making the world a better place for them. She was one of the original directors on the Cat Guardians board and served as treasurer until her health made further involvement impossible. Barb was instrumental in many of the shelter's regular events, including the Chocolate Sunday fundraiser held each February, pancake breakfasts, restaurant fundraisers and the monthly bake sales held throughout the summer. Over the years, she offered shelter in her own home to a number of cats who were unsuitable for adoption but also unable to adapt to the cageless environment of the shelter, giving them a place of refuge and security where they could live out their days in comfort and peace.
Barbara was preceded in death by her parents Elizabeth (Kushner) and Andrew Evan; siblings Adam Evan, William Evan, Andrew Evan, George Evan; Frances Shellenbarger, Catherine Raney and Mary Luka.
She is survived by her beloved husband Michael Sounhein; cherished sisters Elizabeth Ponzetti and Caroline Ramsey; loving sisters-in-law Diana Sounhein and Arlene Evan; many treasured nieces, nephews, and life-long friends.
In lieu of flowers, memorial donations may be given to the Cat Guardians animal shelter in Lombard, IL.
Celebration of Life Memorial
Saturday, November 11, 2023
1:00pm – 4:00pm
Salerno's Rosedale Chapel
450 W. Lake St.
Roselle, IL 60172
Salerno Funeral Homes
Arrangements entrusted to Chicagoland Cremation Options of Schiller Park, IL
Read Barb's Obituary Here