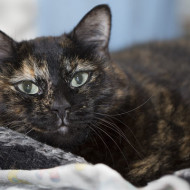 2020-03-01
Cosy, was a second-chance adoption who found her forever home, and lived a very good life.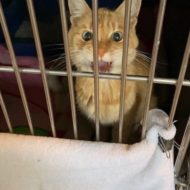 June 30
Sweet Mike was a short-time resident of our shelter, who passed away, on June 30. In just the short time he was with us, he made an impression on all the volunteers with his sweet demeanor. Even though he had barely arrive, he got so much love from the volunteers in such a short amount […]
2020-11-15
Nemo, a long time resident of Cat Guardians, passed away at the home of the volunteer who was caring for him. Nemo joins Autumn, Foxxy, Misty, Sunshine, Tommy, and Gatsby, who all have crossed the rainbow bridge this year. He was deeply loved by the staff, and will be missed by everyone.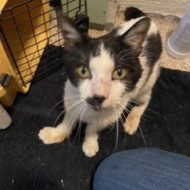 2020-11-03
Sweet Gatsby was with Cat Guardians volunteers only for a very short while, coming to us in terribly poor condition, with painful arthritis, URI, and a possible tumor. In spite of the fact that he never came to live at the shelter, he was generously taken care of, and loved by our volunteers. He loved […]
Sept 11, 2020
Misty, our calendar girl for March, 2020, was returned to us in September, 2019. She stayed at the shelter for a time, becoming a favorite of the volunteers, due to her sweet nature, and love of attention. Diane took her home for special care in October, 2019. Last night she lost her battle and went […]