Anniversary Pick a Prize Raffle and Open House
Submit your raffle tickets by mail by Friday, August 25th.
Choose from five different Pick a Prize drawings!
Then mail your completed tickets and payment to Cat Guardians so we receive them by Friday, August 25th.
Winners will be drawn Saturday August 26th at 3:30 pm.
Need not be present to win.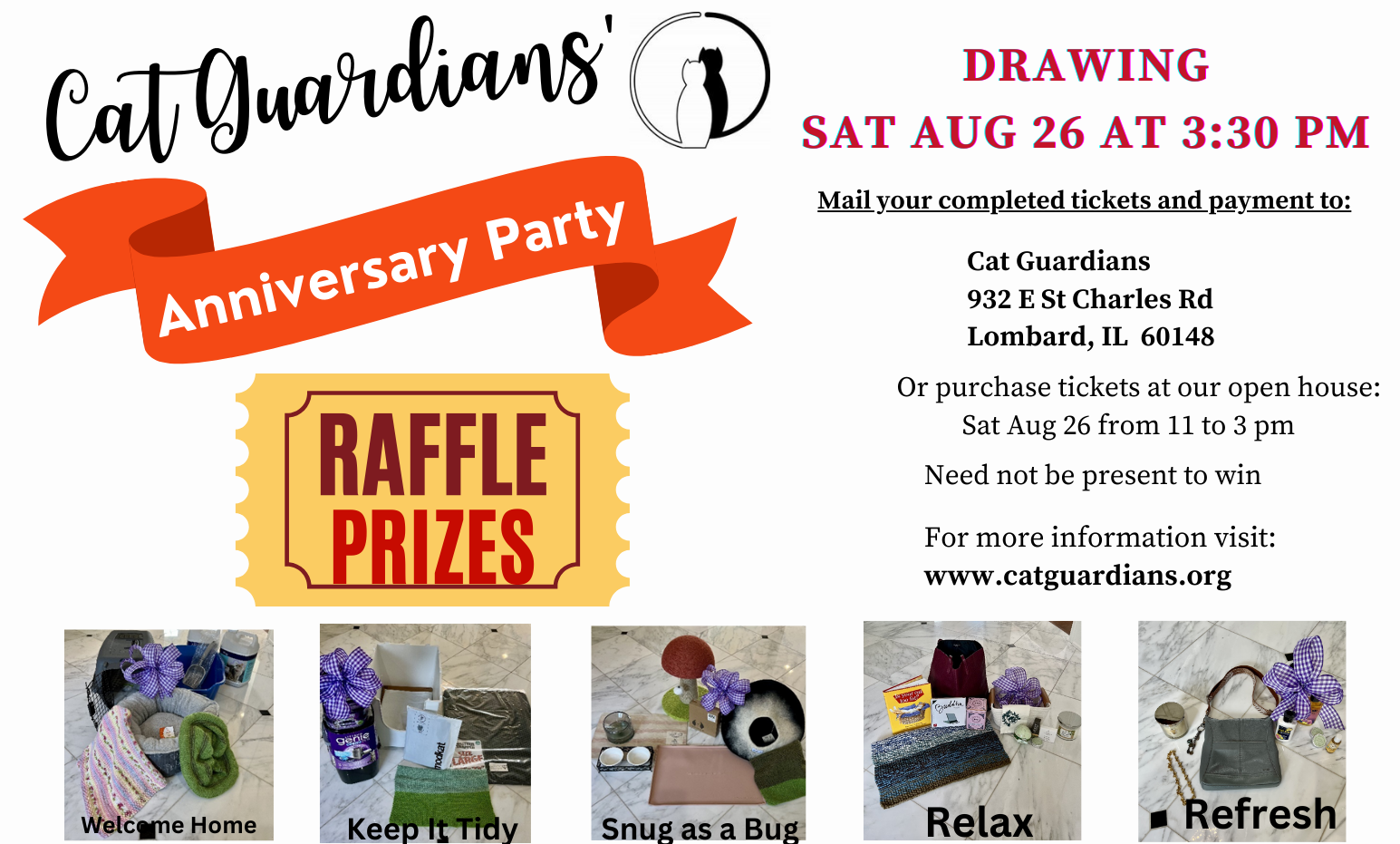 Then join us at our Anniversary Open House on Saturday, August 26th
Visit with other supporters and our wonderful feline residents.
Enjoy light refreshments.
Purchase a few last minute Raffle Tickets!